Hello,

My name is Michelle Markel, Transaction Coordinator for the Home Sweet Home Group. I'll be assisting you and your agent as we move toward closing.
Congratulations on your offer! Below is a list of actions that will take place on your way to closing.
Additionally, I've asked the title company to provide you with an updated closing disclosure based on the terms of the sales contract to help you prepare for closing.

Please reach out if you have any questions at all. We look forward to a smooth and successful closing.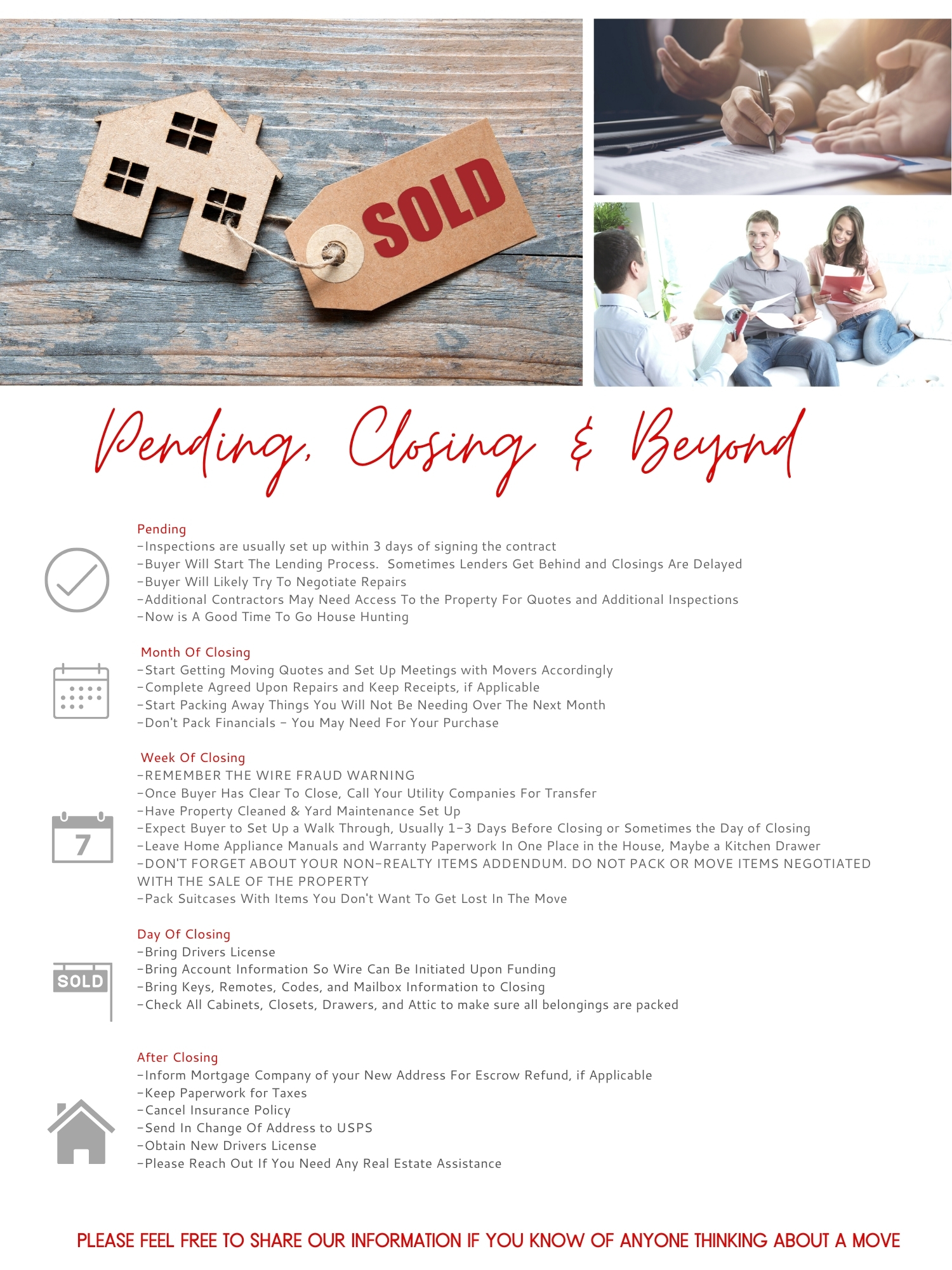 ---
Important Notes
Please be aware of wire fraud issues and refer to the Wire Fraud Notice and call us if you suspect any strange activity.

Wire_Fraud_Warning_TXR_2517.pdf

If your property is going to be vacant, please discuss a vacancy clause with your insurance company. Many times insurance companies will not cover damages under a policy if the home has been left vacant for varying periods of time.
DO NOT turn off utilities. The contract with the buyer specifically states that you leave utilities on.
Review the smart device section of the new contract, this change went into effect 4/1/21. When delivering passwords, etc. to the buyer please change your password to one that you do not use regularly so that there is no chance of them getting into any other accounts.
If you are leaving televisions, make sure to sign out and delete passwords to all smart TV sources such as Netflix, Amazon, Disney+.
---
Thank YOU for supporting The Home Sweet Home Group. If you know of anyone considering a move, please consider sharing our information. Nothing influences people more than a trusted recommendation. Trusted recommendations are the backbone of our business.