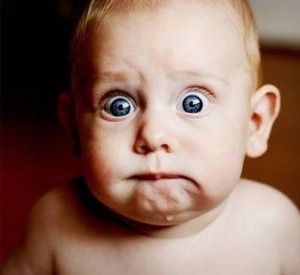 Your Under Contract – Congratulations – We hope its your Dream Home. Or at least your dream home for this stage of your life.
Now is not the time to panic – we've got this! Follow along…..
We are lining up the dominos for you – lets knock them down one by one and hope none of the dominos fall the wrong direction. Have no fear though – if they do….we likely know how to fix it.
15 years combined experience here. We got this.
Facts:
Most Contract to close periods are 30-45 days.
About 30% of closings get delayed by a day or two…don't panic
The Dates in the contract are VERY important
The Option Period is a Serious Timeline – Help us get your repairs negotiated in time.
Here are the next steps – YOU ready?
We need your Earnest and Option Money Checks: The Earnest money gets made payable to the Title Company noted on page one of the contract. The option money gets made out to the seller.
Inspections: We need to get those set up. All Homes need a General Inspection and a Termite Inspection. Some Homes need additional inspections such as: Pool, HVAC, Septic, Well, Generator, Roof, Etc. Here is a list of inspectors we commonly use but you may use any inspector licensed in the state of Texas. GET THOSE SET UP ASAP. Let us know what day and time you set them up. We will relay that info to the sellers side.
Lending: Make sure you are getting your lender all the additional documents they need to process your mortgage. We will send them a copy of your contract. TIME IS OF THE ESSENCE.
Title: The title company is where the closing is held. Title insurance is what ensures to you as the buyer that there are no liens on the property or that those liens get paid off with seller funds at closing. The escrow agent at the title company is like an assistant ringleader to the Realtors. They make sure all the acts/dominos are lining up for a spectacular show or closing in this case. Their jobs are to make sure title is clear or gets cleared, title insurance is issued, survey is ordered, mortgage documents are put together and the final financial statement is ready for closing. This is the document that all parties sign that outlines all the financials of the transaction.
Repairs: We must get those repairs negotiated DURING the option period. We will do this with an amendment upon review of the inspection report.Need a Contractor, click here?
Survey: Once the title company gets the survey we will get it forwarded to you for review. Please call us if you have questions.
Appraisal: If you are using financing, your lender will order an appraisal. An appraisal is a third party opinion of value. You will be sent this appraisal and you WILL NEED to sign off on this appraisal or it could delay closing. If the property does not appraise then we will discuss your options.
Utilities: We suggest you get utilities set up about a week prior to closing. Chances are the seller has set utilities up to turn off the day after closing. We don't want you left without water or air conditioner in the middle of moving. Ask us about utility providers or chances are if you google the neighborhood and utilities – a list will come up. The providers are also sometimes noted on page 4 of the sellers disclosure. Common Utility Providers.
Movers: If you are using movers and its prime moving season (April-September) you need to start getting quotes and get that set up right after your option period. Need Movers, Click Here?
Property Insurance: We encourage you to get in touch with your insurance company during the option period on the home and get them to quote your policy. Need Insurance, Click Here?

***Flood insurance is not mandatory with most properties but we highly encourage you to consider it. A large percentage of the homes that flooded during the past 5 years were NOT in the flood plain***
***If you are purchasing during hurricane season, get that insurance binder issued ASAP, once a hurricane enters the gulf – many insurance companies will NOT issue insurance and that would delay closing***
Closing: You will need your drivers license, certified check made out to the title company (amount given to you by lender) or you should have wired those funds. You will also need your spouse, DONT FORGET YOUR SPOUSE. Texas is a common property state. If the spouse cannot make it we will need to get a power of attorney or we can do a mail out to them.
High Five – We Did It!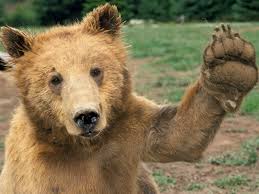 Remember…we are just a phone call, text, or email away during this process. If your concerned about something, we want to hear from you.