SURVEY COMPANIES
What Is a Land Survey, and When Do You Need One?
Knowing the approximate location of your property lines may be good enough for knowing how far to mow the grass, but when it comes to building permits and lending, you may need a land survey to show you exactly where your boundary lines are.
What is a land survey?
A land survey is a drawing that shows exactly where the boundaries of a property are. A survey will also lay out the dimensions and location of any buildings or other site improvements on the property.
There are various methods of surveying land based on the size and shape of the property and the type of legal description that's available.
---
CLICK ON THE COMPANY TO BE DIRECTED TO THEIR WEBSITES:
---
---
---
---
---
Understanding the survey section of your contract is very important. Here is a snapshot below. (it may be different on new construction contracts).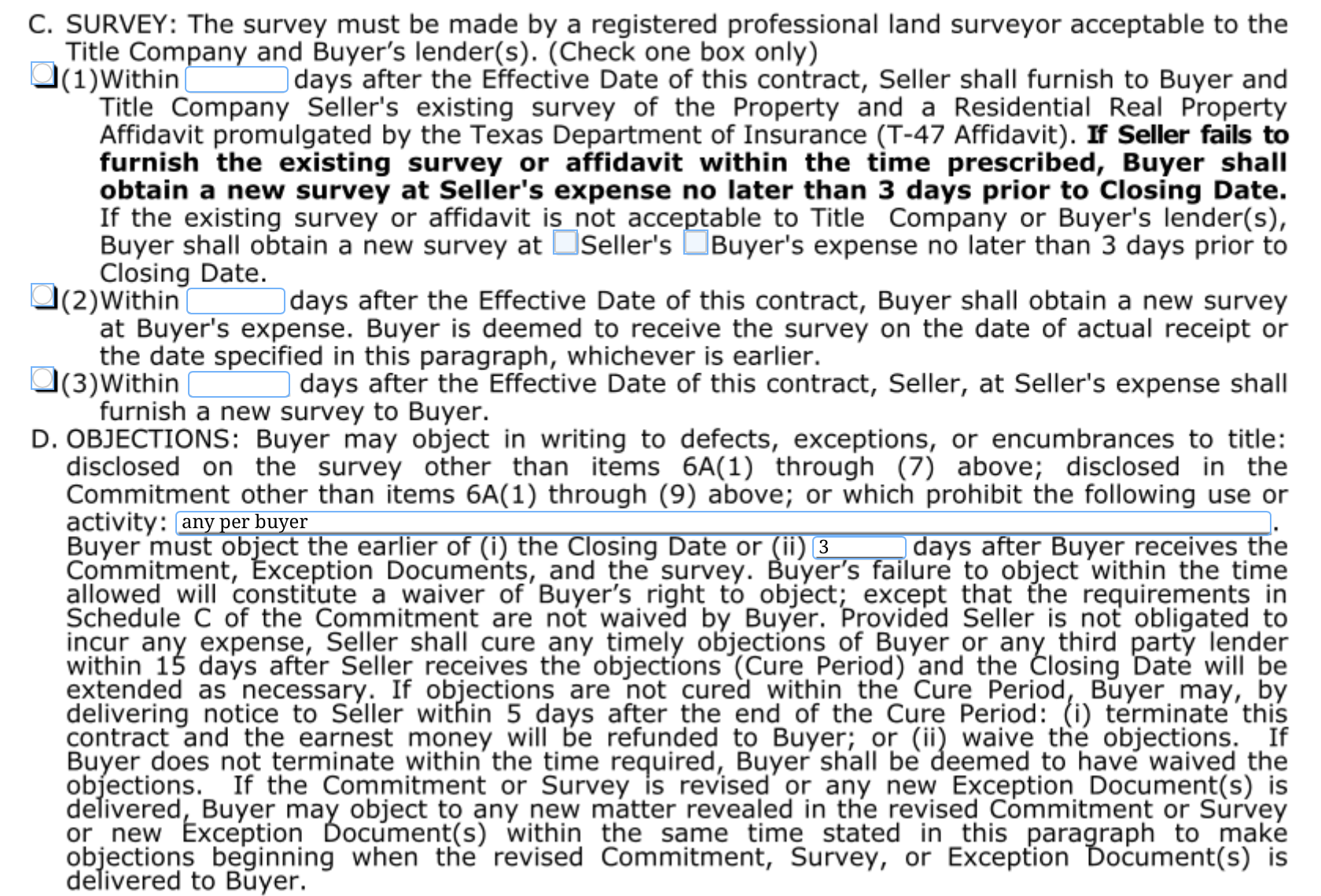 ---
CLICK HERE FOR MORE INFORMATION REGARDING LAND SURVEYS
Please reach out if you have any questions about your survey.