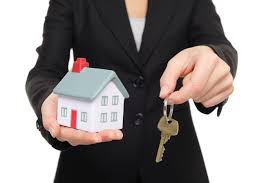 Have you thought about a career in real estate?

Here are some things to consider….


Q: How do I get a Real Estate License in Texas?

Follow THIS Link to Find Out
Q: About what does a Realtor make? Salary? Hourly?
Realtors typically do not make a salary our hourly wages. Realtors are paid commission on the transactions when and if they close.
Commission on the buying side is typically 3% but NOT Always. From that 3% you will need to split that with your broker. All brokers splits are a bit different. You will want to interview brokers to find out what split and office set up works best for you. There could be additional splits or fees as well, such as: referral fees from other Realtors, Team splits if you are on a team, Relocation fees if the client is working with a relocation company, or additional fees if the client is referred from an online source that collects fees (such as Homelight).

Q: Do Realtors Really get to set their own hours?
Yes AND No. The truth is that a Realtor is an Entrepreneur, a business owner, and they sell houses. Selling houses is actually a small part of it. Like any business owner getting started, you will work many hours getting things set up, moving on, and building the business. You will find that you "kind of" work from about 8am-10pm, 7 days a week. What exactly does that mean? It means you will be answering your phone and dealing with real estate issues, timelines, and negotiations during the hours your not sleeping. You can certainly set your own hours as far as when you set down at your desk and do the things that are not time sensitive such as marketing, processing files, and setting up property searches. You can also set your appointments with clients around your schedule, however, in the beginning you will be pushing to take those appointments as often as you get them. You will also find that sometimes you take the weekend off to spend time with family only to get a call on Saturday morning to show a home and the opportunity cost of not showing the house could be a substantial commission. Then there will be times that you might have a light schedule for a week, 2 weeks or a month. You should use that time to be setting up your systems for when you get busy.


Q: How long will it take to get my real estate license?
Please refer to the link above and look at the schedule at Champions school of Real estate. It will depend on if you already have a college degree or any college classes and how many classes you want to pack into a week at Champions. You could get it as soon as 1 month but 6-8 weeks would be more reasonable.
Q: If I join a team, how much do I pay to the team?
Just like brokers, every team has different splits and set ups.
You will need to interview teams to see how the splits differ.
Q: Sample Daily Schedule of a Realtor:
8AM: Check Email, Return Emails, Phone Might Start Ringing
9AM-11AM: Lead Generation: Knock Doors, 20 Phone Calls To People You Know, Prep For Open Houses This Weekend, FB Post, Blog Post, Etc.
12PM: Lunch with Friend, Lunch With Title, Lunch With Lender, Lunch With Co Worker, Lunch On the Run to 1pm Meeting, Etc.
1pm-4pm: Buyer Showing Appointments. You Are Still checking emails, returning emails, texts, phone calls, negotiating other deals, etc.
4PM: Buyer Wants To Write An Offer On One Of The Homes. 5PM: Submit Offer
6PM: Call Listing Agent, Confirm Offer Was Received, Start Negotiations.
7PM-9PM: Family & Personal
9PM: Re-Write Offer To Negotiated Terms. Send Offer To Buyers To Sign.
9:30PM: Send Signed Offer To Listing Agent, Return Other Emails, Follow Up on New Leads, FB Post, Etc.
Q: Personalty Traits That Will Help:
Hard Working, Self Driven, Goals Oriented, Good With People, Make Friends Easily, Large Personality, Negotiator, Solutions Oriented, Self Thinker, Problem Solver, Thick Skinned, Patient, Positive, Flexible and Ready to Go at all times.
Q: Financials & Preparation:
You will likely not start making money the moment you enter the business. It takes 6 months to a year to get your business up and going. For this reason you will need to have money in reserves to get you through that first year. Starting a business is a big commitment. Be prepared.
Q: What Goes Into Being a Realtor:
Here are the "Hats" You Will Wear…DAILY
Entrepreneur, Business Owner, Marketer, Social Media Whiz, Driver, Psychologist, Marriage Counselor, Negotiator, Transaction Coordinator, Tech Whiz, Email Whiz, Phone Operator, Multi-Texter, Life Long Student Because You Will ALWAYS Be learning, Educator, Babysitter (while parents look at house), Mediator (when they dis agree on which home), Statistician in order to comp out homes, and Finally….Realtor.
Here are some articles worth reading.


An Open Letter To Anyone Thinking about Becoming a Realtor

Signs a Real Estate Career is Right for YOU

Eight Signs you were Destined to Work in Real Estate

10 Reasons Why Realtors Don't Make the Money You Think They Do

Still interested? Lets Talk. 832-797-3092