Have you ever wondered what home updates & improvements are most popular? We have the 411...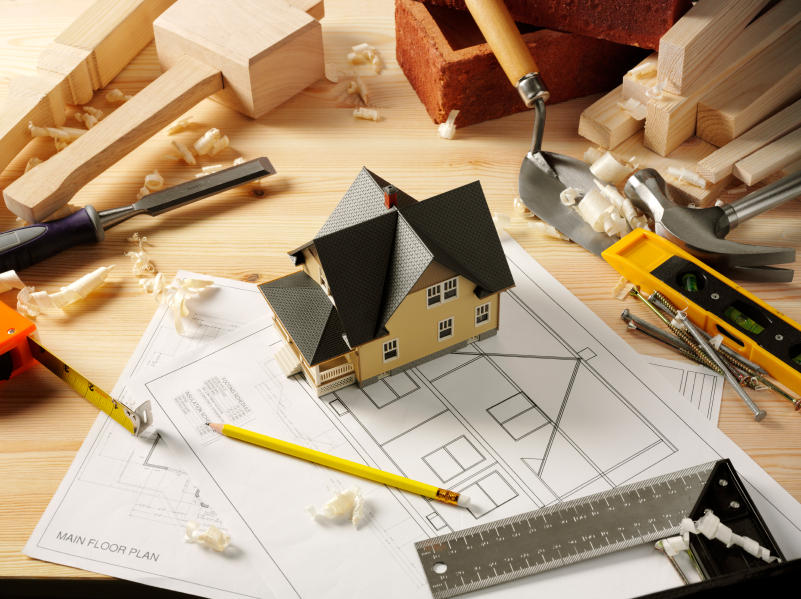 We typically see that buyers are most interested in curb appeal, kitchens, bathrooms, and outdoor spaces. Keeping in mind resale of a home, here are some tips we think will help. Click Here For Some Overall Before/After Projects
Flooring, most consumers want hard surface floors in today's market. If you have carpet, you may want to upgrade to a laminate, wood or tile product.
Open floorplans are all the rage. If you can open up your floorplan for a reasonable cost, that may be a great selling feature when you go to sell in the future.
Light wall colors are in. Believe it or not, even bright white is very popular right now.
Do you have an outdated kitchen? Updating dark wood cabinets to a white or light grey and adding a light color granite or quartz seems to be very popular. Add some under cabinet lighting for additional ambiance. Fun Kitchen Ideas
Light fixtures can really update a room. Just take it room by room - don't get carried away.
Front doors - Have you thought about updating your front door? If so, go with one that lets in additional light.
Curb appeal and landscaping are big, big, big. Is your landscaping outdated, dead, dry? Think about trimming, adding some fresh bushes and color to your beds. Top with some fresh mulch and the improvement will be so welcoming.
Pools, the truth is that we have so much fun with pools but its hard to ever get our full financial investment back out of them. If you are considering a pool, make sure your neighborhood can justify the increased value of a pool (don't over improve) and I'd say keep it simple and sweet if your value is under $500k. It is easier to get more value for the additional bells and whistles in the higher price points. Click Here For Some Splish Splashing Ideas
Roofs are a big ticket item. If there has been a hail storm come through lately, it may be worth having your insurance company take a look. What we find is that roofs older than 15 years can sometimes be a lending issue.
Laundry Rooms & MUD areas are fun spaces that are great dropping zones as we come in the house. Families in particular really love an updated and well designed area for dropping items on the way in. No one wants to see shoes and back packs scattered throughout the house. Make your area an organization and dropping zone. Click here for great ideas
Let's talk bathrooms! A small upgrade in a bathroom can be as simple as framing the mirrors and adding a fresh coat of paint. Perhaps go as far as a board and batten wall with hooks for towels. Sometimes adding a fresh coat of light paint on the cabinets and a new faucet can go a long way as well.
Thank you fixer upper for our current love of all things shiplap and board and batten. Adding these walls in areas where our eyes tend to lead is very popular. Such as the fireplace, main wall of any room, behind the washer/dryer, and in a MUD area. Don't go crazy with your lapping but have fun.
Home offices and home schooling areas are very popular post 2020 pandemic. So many people are working from home, educating kids from home, etc. If you have a dining room, gameroom, extra space where you could add a home office....go for it.
Last but certainly not least - outdoor living spaces must be talked about. Adding a large patio, porch, paved area for outdoor entertaining is almost always a great idea. Texas gives us a good 6-9 months to enjoy the outdoor spaces. Consider a place for a large table, outdoor fire place or fire pit, add string lights for ambiance, and an outdoor kitchen if your budget is bigger. These are all things that consumers love. Click here for some fun ideas
We could go on and on but these are the items that are at the top of our list.