Honestly, delays happen...
Let's talk about why and what to expect.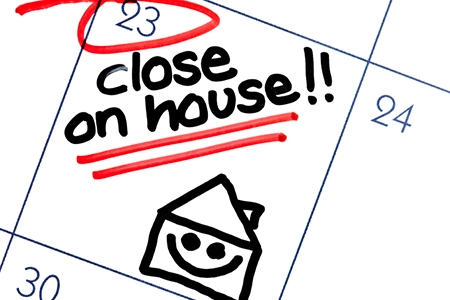 We understand your frustrations. Life can be full of delays and this is a big one. The real estate transaction is one huge domino effect and closing is the last domino to fall. As a Realtor, it is our job to make sure that the dominos fall as efficiently as possible. We do our best to eliminate delays but sometimes outside dominos force us to re-evaluate the plan.
Here are some of the common reasons we see for delayed closings:
Lending delays, lending delays can be document delays, underwriter requests, funding department issues, verifications from employers or taxing authorities, etc. Sometimes just a small cash deposit takes many forms of documentation to clarify its origins and sometimes these things are not unvealed in a timely manner.
Appraiser delays, there is actually an appraiser shortage and sometimes our appraisals are taking weeks to turn over.
Weather events; hurricanes, tropical storms, stranded buyers/sellers in other areas, winter storms, etc.
Unrealistic contract dates, most closings take about 30 -45 days to close. Sometimes a bit longer.
Delayed travel, sometimes the other party to the transaction can get delayed on vacation or have to travel for an emergency.
Title company liens being cleared, sometimes certain liens have to be addressed prior to closing.
Survey delays, the survey companies are backed up as well. If there is a delay in ordering a survey due to other dominos within the transaction, it can lead to a delay.
Out of state or out of country buyers or sellers, if the other party to the transaction is out of the state or country it can cause a delay due to mobil notary schedules and getting appointment at the embassy (if international) to sign the closing paperwork.
Walk through suprises, if a buyer shows up to a closing and there are unexpected damages, remaining belongings, etc. it can cause a delay until the seller fixes the issues.
Home owners associations can cause delays if the HOA resale certificates are not recieved in a timely manner.
Sometimes, even a death can delay closings. If a party to the transaction passes during escrow, we will need to re-evaluate the closing and work through the protocol.
Attorney delays, most of the time an attorney is not involved in a real estate transaction in Texas, however, sometimes we do need legal advice and procedures facilitated and those can delay closings. (probate, divorce, etc.)
Illness can also lead to delayed closings. If the other party is admitted to the hospital, etc., we must address the delay and plan accordingly. Additionally, new babies and family illness can delay a closing.
Repair delays can also be an issue. If the home is getting any type of repair that isn't finished, it could delay the closing.
Overall, most closings (about 60%) close on time. Sometimes everyone is even ready and can close early. Then there are those times when we have to address the issue for the delay and update our closing expectations. Most of the time it is no longer than a few days to a week. We promise to do our best to address the issue head on, facilitate protocols to remedy the delay, and update your promptly once we know more.
What to do when there is a delay:
If you are the buyer, reach out to your lender about your rate lock
If utilities are set up to turn off, transfer, or be turned on; it may be necessary to reschedule those.
If furniture is set to be delivered or moving companies set to deliver or pick up, it may be necessary to reschedule.
We never suggest cancelling your home owners policy until you have closed, however, if you set that up to cancel on a certain date you may need to reschedule.
School registration or transfer may be delayed.
Reschedule any contractors you may have set up.
We will be working with you one on one when these delays happen. Just understand that we will do our very best to get you closed as soon as possible.