Relocating to Texas?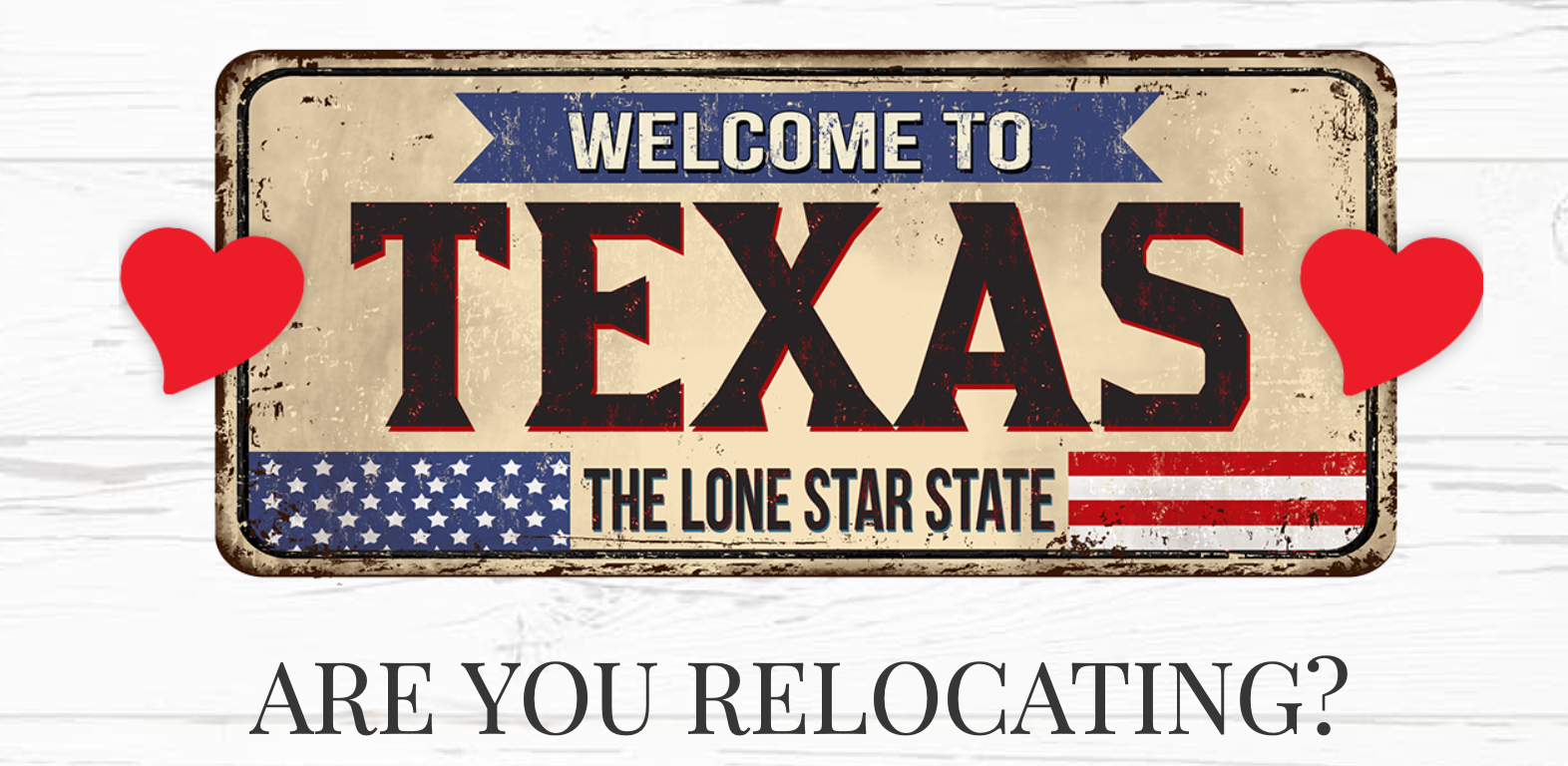 We would love the opportunity to work with y'all. Let's talk more about your expectations in Texas. We feel that it is important to go over. your expectations so that we can help better understand your move and plans here in the "Lonestar State".
These are the top topics we feel are important to discuss when we get a chance to talk: schools, taxes, commute, master planned community amenities, community desires, and your main reasons for coming to Texas.
Many of us, here at The Home Sweet Home Group are Texas born but we come from all over; Illiniois, Nebraska, Florida, Germany, Scotland, Puerto Rico, and West Virginia. Of course, we all got here as soon as we could.
Here are some Texas expectations you can count on; Amazing Tex-Mex food, Whataburger is better than In & Out, H-E-B Grocery Store and you will never look back, Bucees Gas Stations - you don't pass up one of these, Crawfish Broils in the Spring, Huge Mums at Homecoming, Lots of waterparks, Taco trucks galore, Massive urban sprawl - you better plan for this with your commute, Friday night lights - football is life in Texas, Titos vodka - is there really any other brand, Diverse and beautiful people, and there really is so much more to love about Texas.
We hope y'all love Texas as much as we do. We primarily work the Houston/Woodlands/Kingwood areas and all the in between, however, we can help you with a Texas-Pro Realtor in any area of Texas. Fill out the form below and let us know what area you are headed to and we will reach out or put you in touch with our pro in that region.
Tell Us More About Your Perfect Home Sweet Home