Why have construction costs escalated so much?
Posted by Katie Cooper on Wednesday, April 14, 2021 at 3:07 PM
By Katie Cooper / April 14, 2021
Comment
Why Are Builders Having To Back Out of Contracts With Buyers?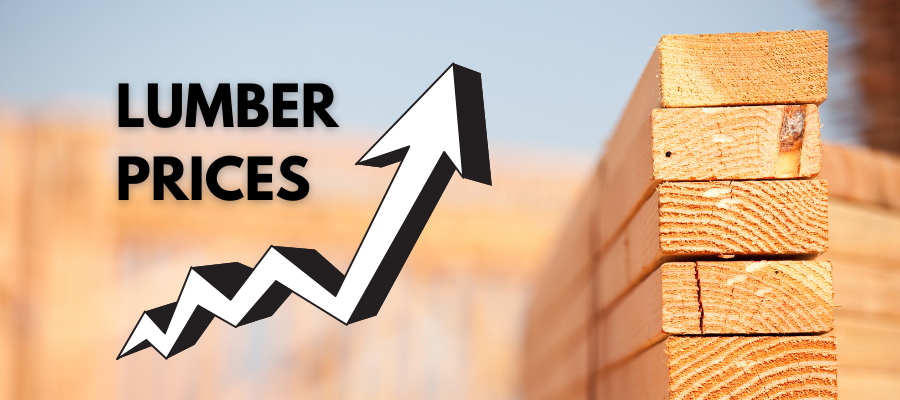 Remember a year ago when we had NO IDEA what the future held? The pandemic had just began, talks of recession were common, and certain industries got spooked and cut labor and production. MANY of those within the construction industry. So here in lies the supply chain domino effect.
1. Uncertain Times - Labor & Supplies Cut
2. People got bored and started remodeling and doing at home updates & projects and the suppliers only came back at minimal pace due to covid restraints.
3. Suppliers had covid outbreaks and had to halt - delay productions. Que Wild Fires in the Northwest.
4. The remodeling & building industries continued to heat up. If people had jobs, that meant they had extra money. They certainly weren't going on that cruise they planned for.
5. Home Inventory is down because let's face it....people still aren't real sure what the future holds with the pandemic, jobs, etc.
6. Interest Rates plummet, jobs move around, and urban sprawl begins at epic proportions. BUYERS STARTED BUYING....when buyers want to buy and sellers aren't selling, the home building market exploded. Builders simply could not keep up with demand.
7. As demand has increased, the supplies have shrunk even more. As supplies of anything goes down and demand goes up.....then comes in price increases, inability to obtain materials, and builders unable to build at prices quoted just 30 & 60 days ago. Therefore, leading to them breaking contracts.
This is about where we are today. Is there an end in site? It depends on the opinion you hear. My personal opinion as a broker with 16 years experiance is that it will be 12-18 months. I think builders and suppliers are in a bottleneck for this Spring moving season and they will catch up next winter. I do not think that prices are going to dip back down though, not in the near future. This will also cause up and coming neighborhoods to flourish as people flock to the next best option.
---
Here are some interesting articles on this crazy supply chain chaos.
Construction Junkie Opinion Article
---
If you are thinking about a move, we would be happy to assist you in navigating this chaotic real estate world of today. Reach out to your home sweet home group pro or fill this in below and we will be in touch.