Home Maintenance Tips & Reminders
Posted by Katie Cooper on Thursday, September 2, 2021 at 1:51 PM
By Katie Cooper / September 2, 2021
Comment
Home Maintenance is an ongoing effort for sure....here is a list of the common task you may want to consider throughout the year.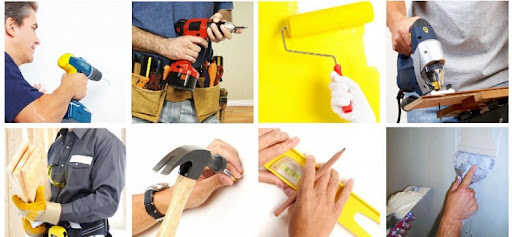 Get your HVAC unit serviced and replace filters as needed.
Check your hot water heater for leaks.
Clean your garbage disposal by grinding ice cubes, then flushing with hot water and baking soda.
Check fireplaces and dryer vents for clogs.
Have your air vents cleaned.
Look under sinks for potential leaks.
Touch up paint throughout.
Clean gutters of back ups and debris
Have there been hail storms - get your roof inspected
Replace the batteries in smoke and carbon monoxide detectors. Install a smoke detector on every floor of your home.
Refinish decks and seal.
Powerwash Siding & Windows.
Do you have a septic, keep up with the maintenance reports and get it pumped as needed.
Carpet cleaning and seal your grout and granite as needed.
Update landscaping and prune trees and shrubs to prevent pests.
Schedule your next pest control appointment.
Check for frayed cords around the house - those can be fire hazards.
Ensure your sprinkler system is working correctly and doesn't have any leaks.
Ask your pool tech about yearly maintenance suggestions.
Shower & Bath caulking.
Do you need a water & gas valve shut off reminder?
Pull out appliances and clean behind/under.
Also, don't underestimate the power of a good deep clean to handle the stove, refrigerator, cob webs, ceiling fans, blinds, etc.
Don't forget about our preferred vendor & contractor list as you manuever your ongoing and never ending task list.
Do you know someone thinking about a move? Your referral would mean so much to us.