FAMILY FUN IN COLORADO
Posted by Katie Cooper on Monday, June 20, 2022 at 11:02 PM
By Katie Cooper / June 20, 2022
Comment
SUMMER FUN IN BRECKENRIDGE, COLORADO - FAMILY FUN
I recently took a family trip to Colorado and many people have asked about some of our activities so I thought I would blog about it.
We decided to take a road trip to Colorado as opposed to flying. It took us 15 hours to get to Denver. We stopped in Amarillo for one night on the way. We stayed in Denver for two nights to visit family and acclimate to the elevation. We had a great time at the Red Rocks, Buffalo Bills grave, Meow Wolf, and a great lunch at Mac Nation.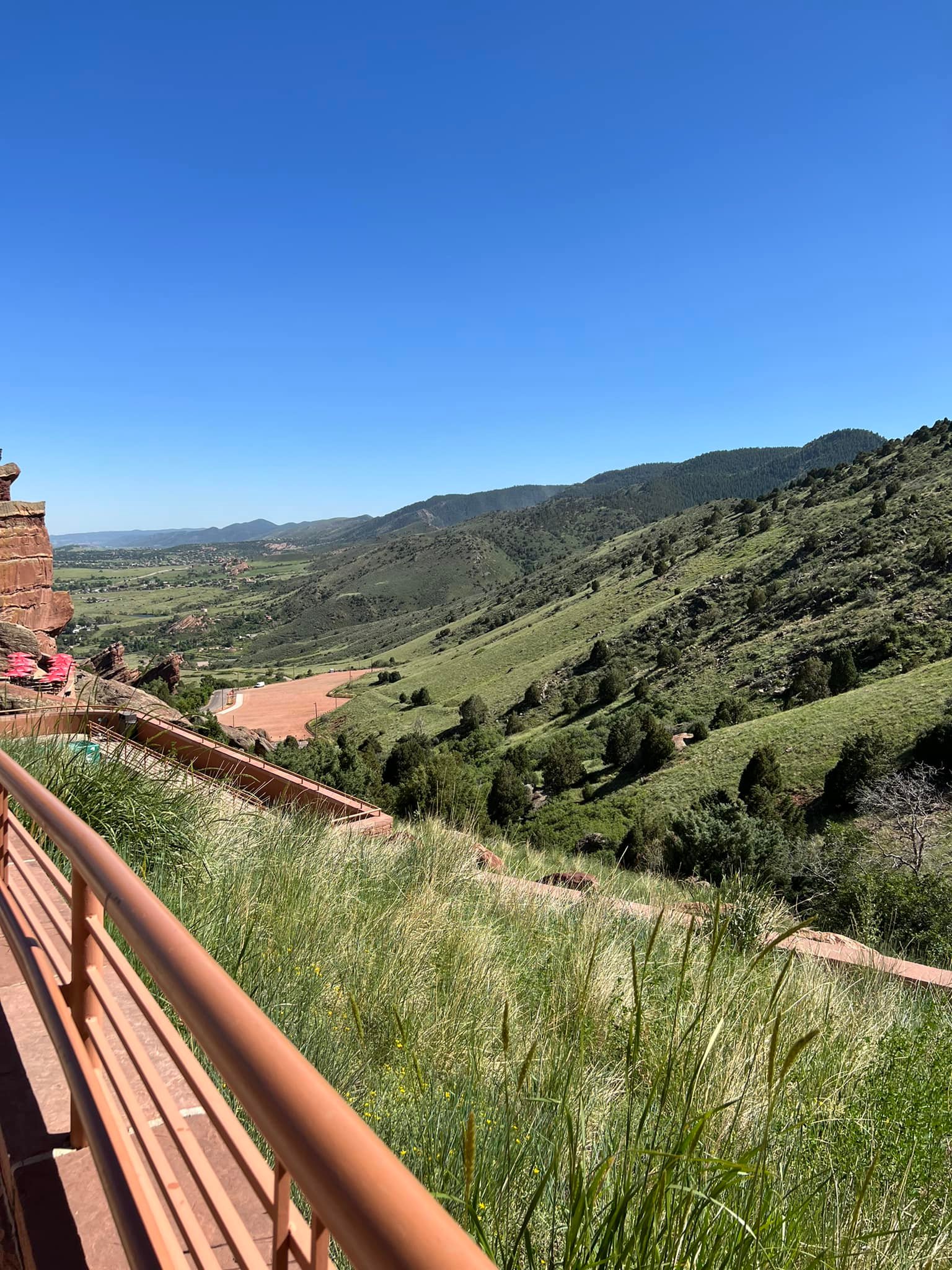 We were originally comparing Vail activities and Breckenridge activities, however, we ended up choosing Breckenridge because it was rumored to be more family friendly. This is how our week of fun went down: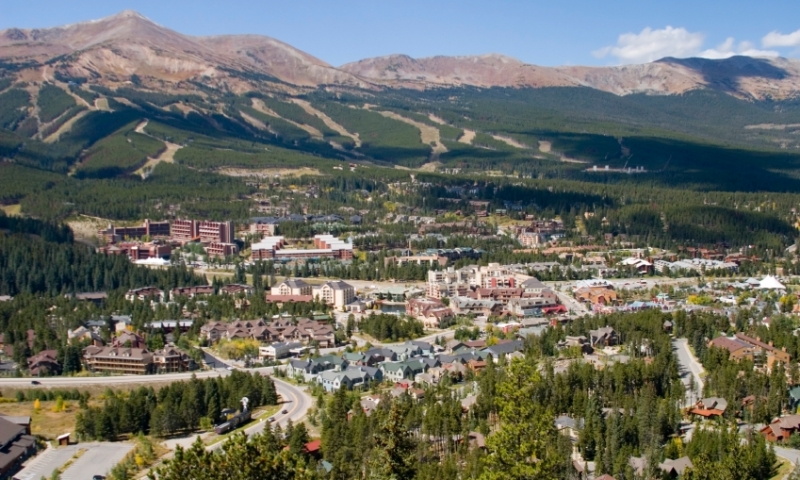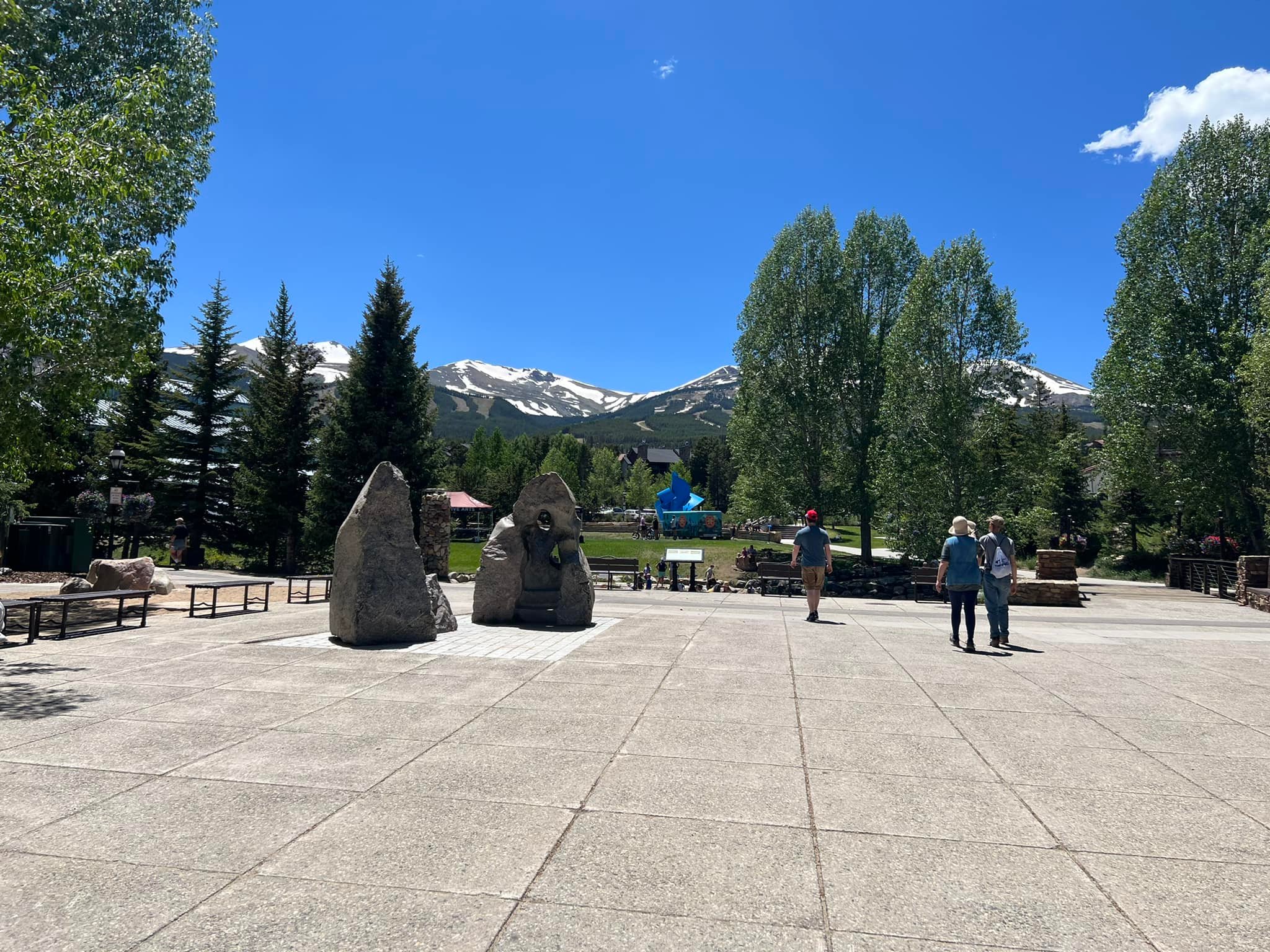 Day One: We arrived in Breckenridge and checked into our condo. We stayed at Village @ Breckenridge . This is a great condo for a large family. Three great sized rooms with bathrooms, very clean, great location close to everything (walking distance), and the unit had just about everything you could think of, including box fans in the bedrooms. We took the day to check out the town and acclimate to the altitude. Downtown Breck is full of little shops and restaurants.
Let's talk altitude/elevation....it really will kick your butt. We all had mild headaches and trouble catching our breath. Staying hydrated, drinking hydration packs, and oxygen cans came in handy for the first 24 hours. After 24 hours we were adjusted to things during the day but we all experienced nights of restlessness trying to keep up with our breathing.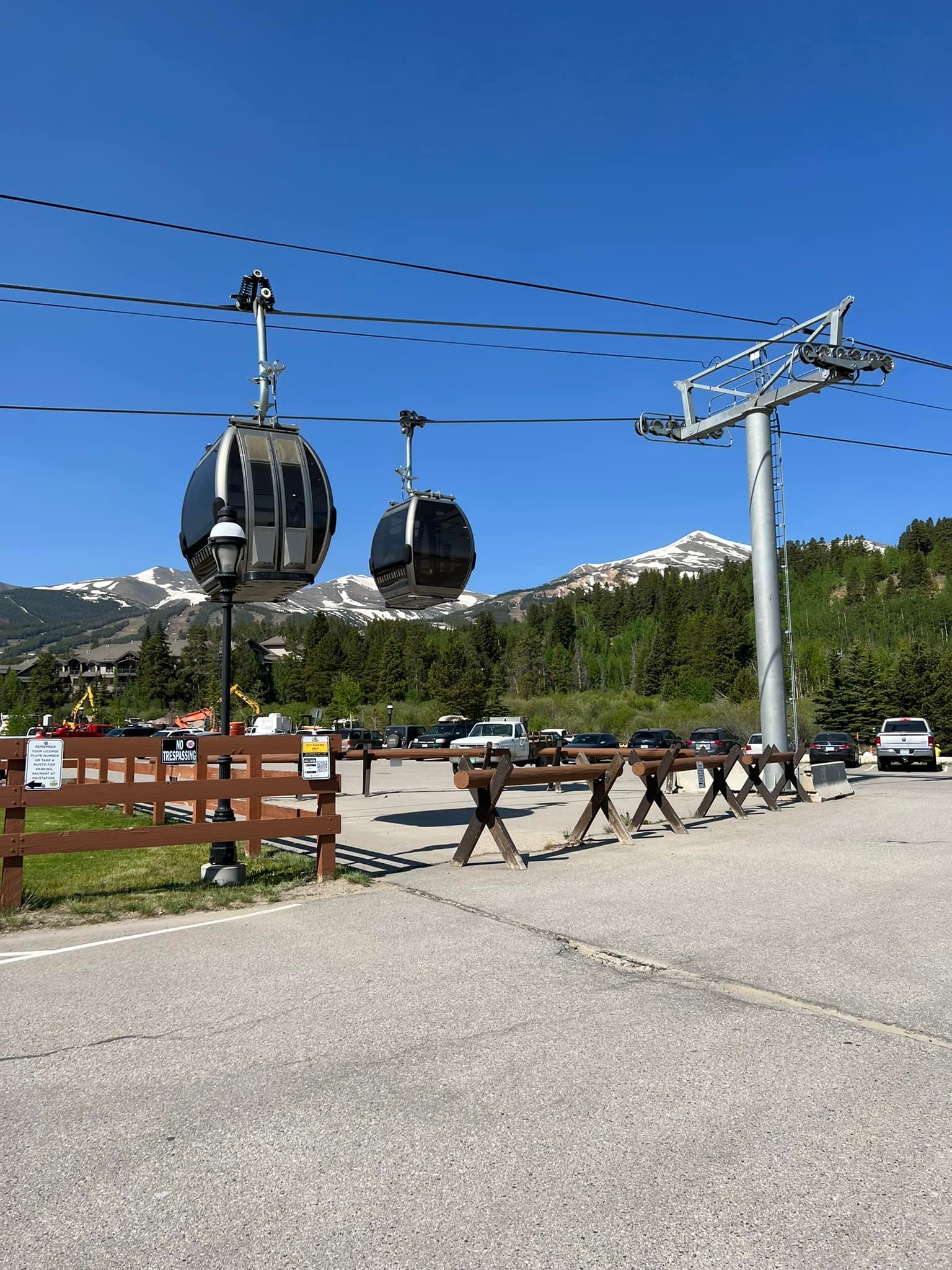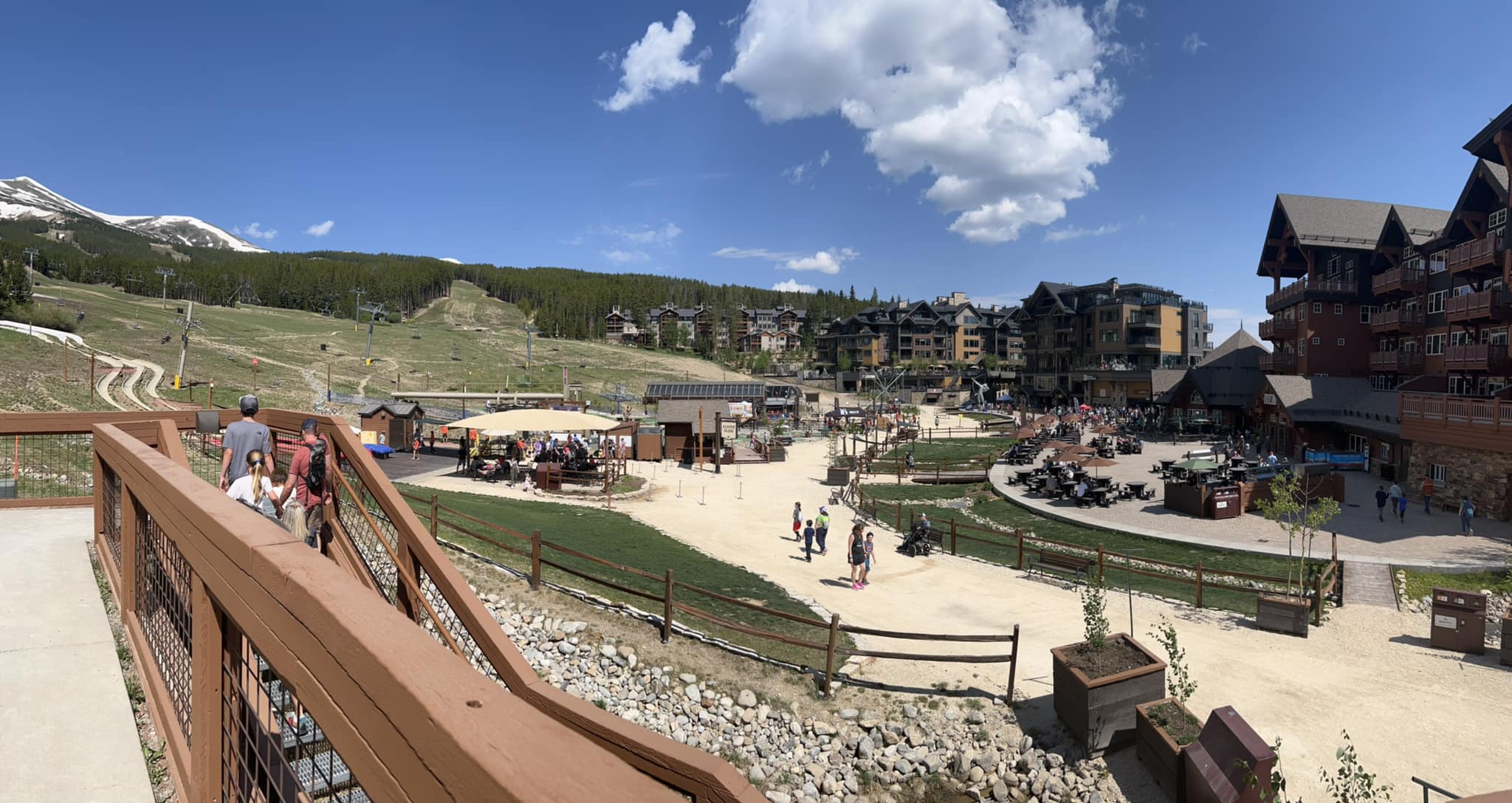 Day Two: We headed up for the opening day of Epic Discovery. We took the gondola (free to all) up the mountain to Peak 8 for a day of family fun. Epic discovery is Breckenridge's way of bringing tourists during the off -season. Remember, this is a ski town most of the year. There is a mountain coaster, alpine slide, chair lift rides, trampoline area, and so much more (zip lining should be back next year, they are upgrading it). I suggest you take a backpack with items you need (advil, water, snacks, phones) and get a locker at the sky hill resort. Get your passes before you head up there, use the link above. We opted for the Alpine passes as opposed to the full day pass and it was perfect. We did not need more than a few hours up there before we needed a break. Don't forget your sunscreen....the weather is perfect but the sun is extreme at this elevation. Also, drink plenty of water to make up for that extra dry weather and altitude. Later that afternoon we went and checked out Isak Heartstone.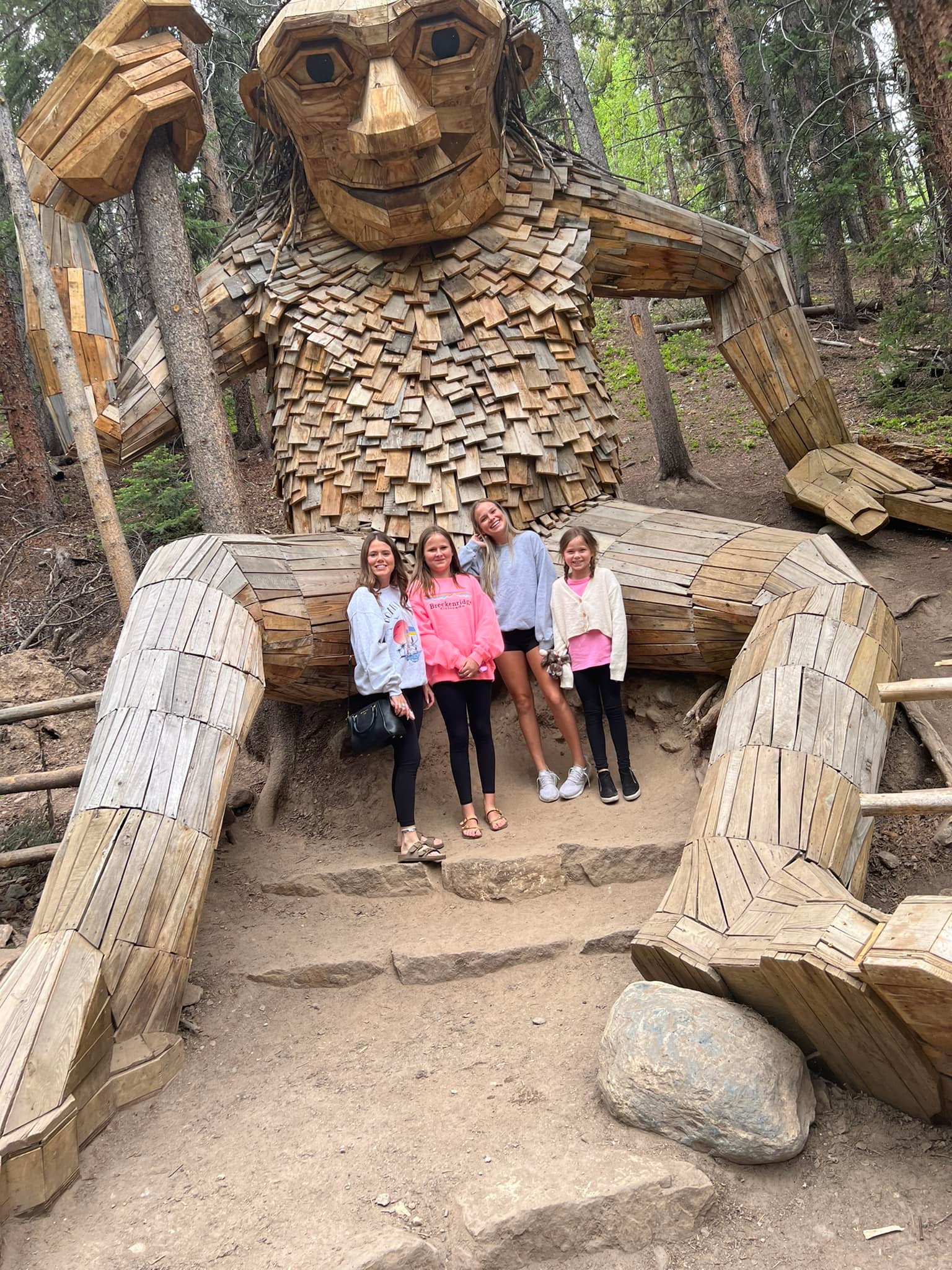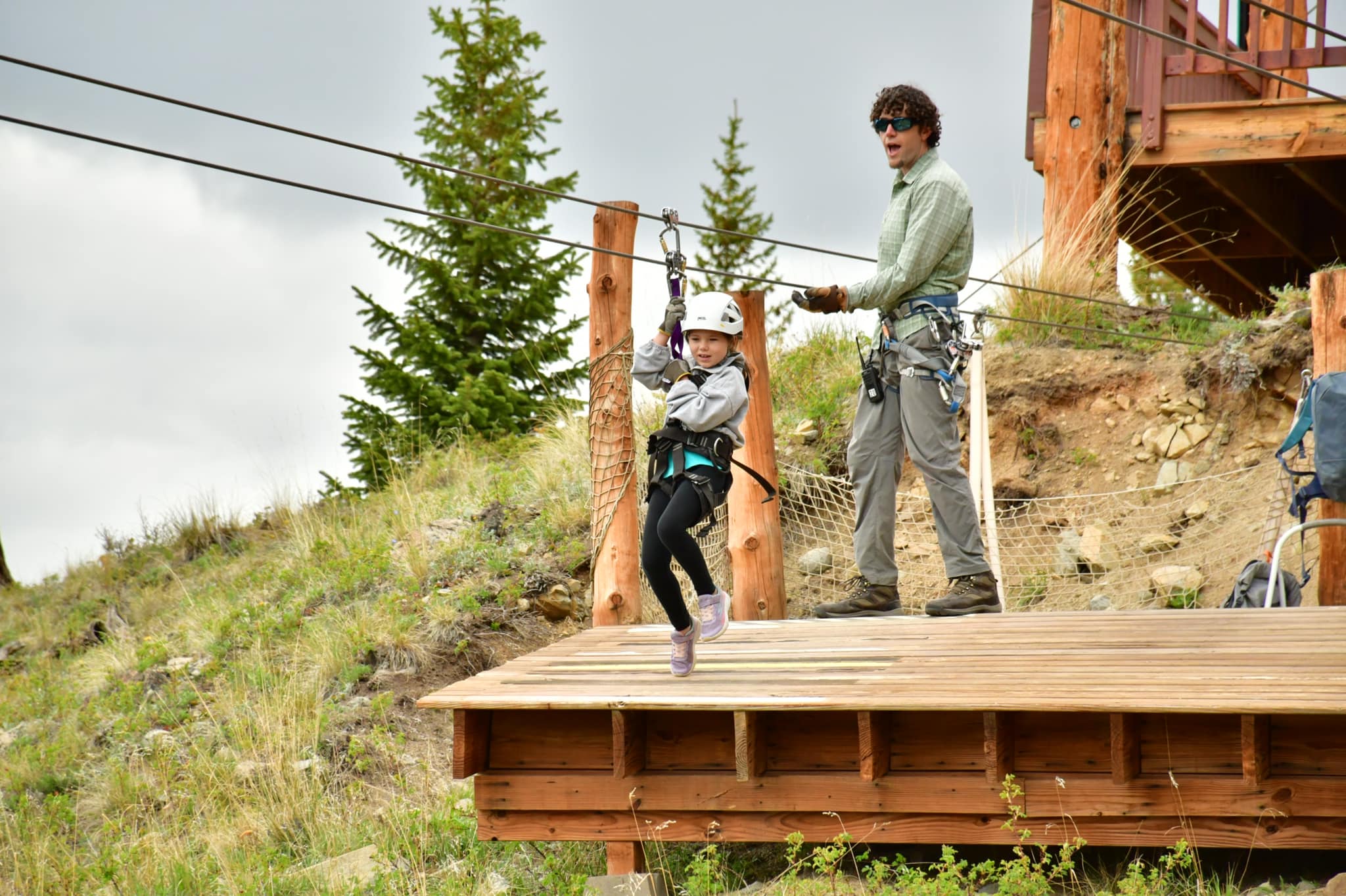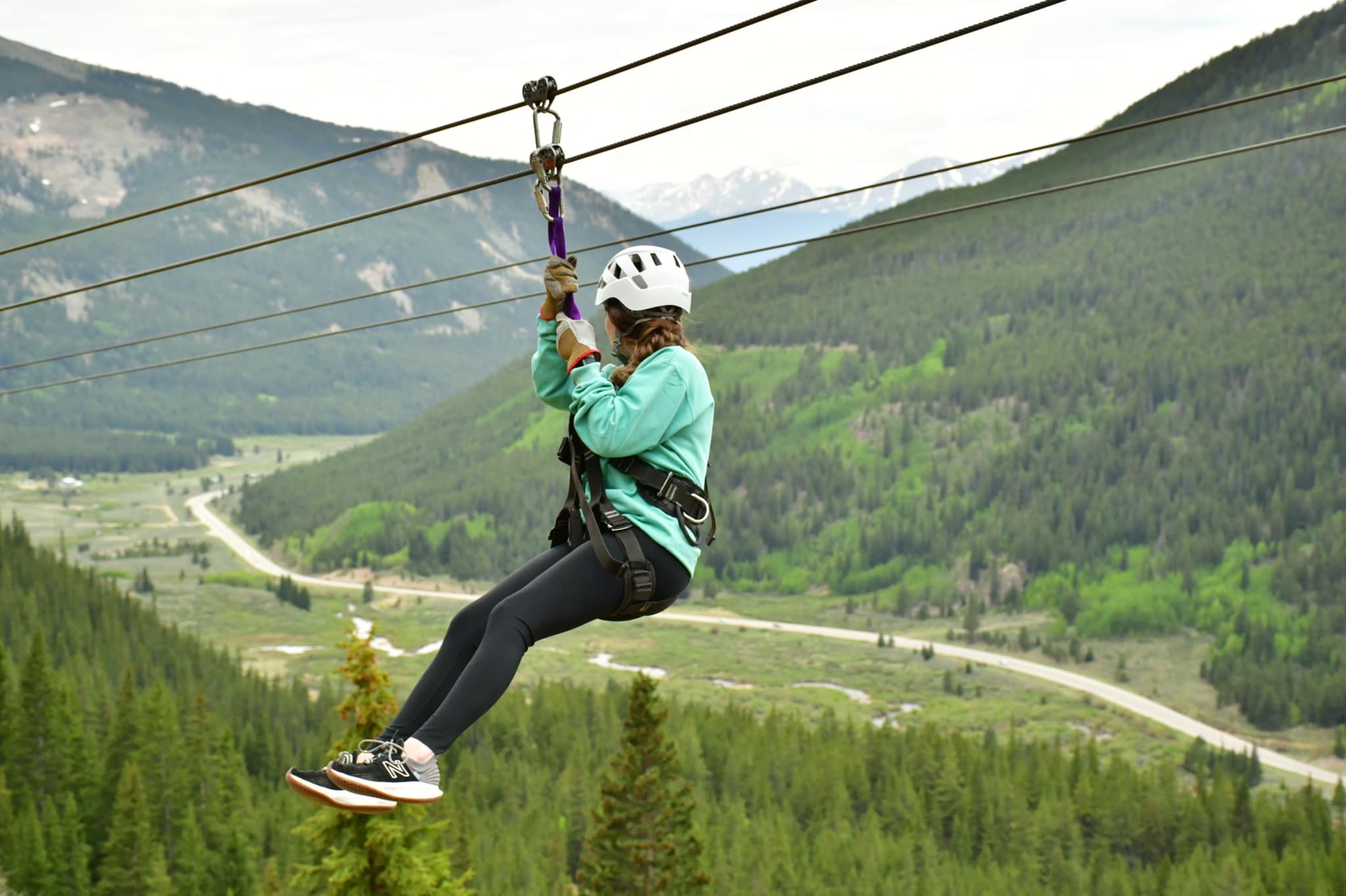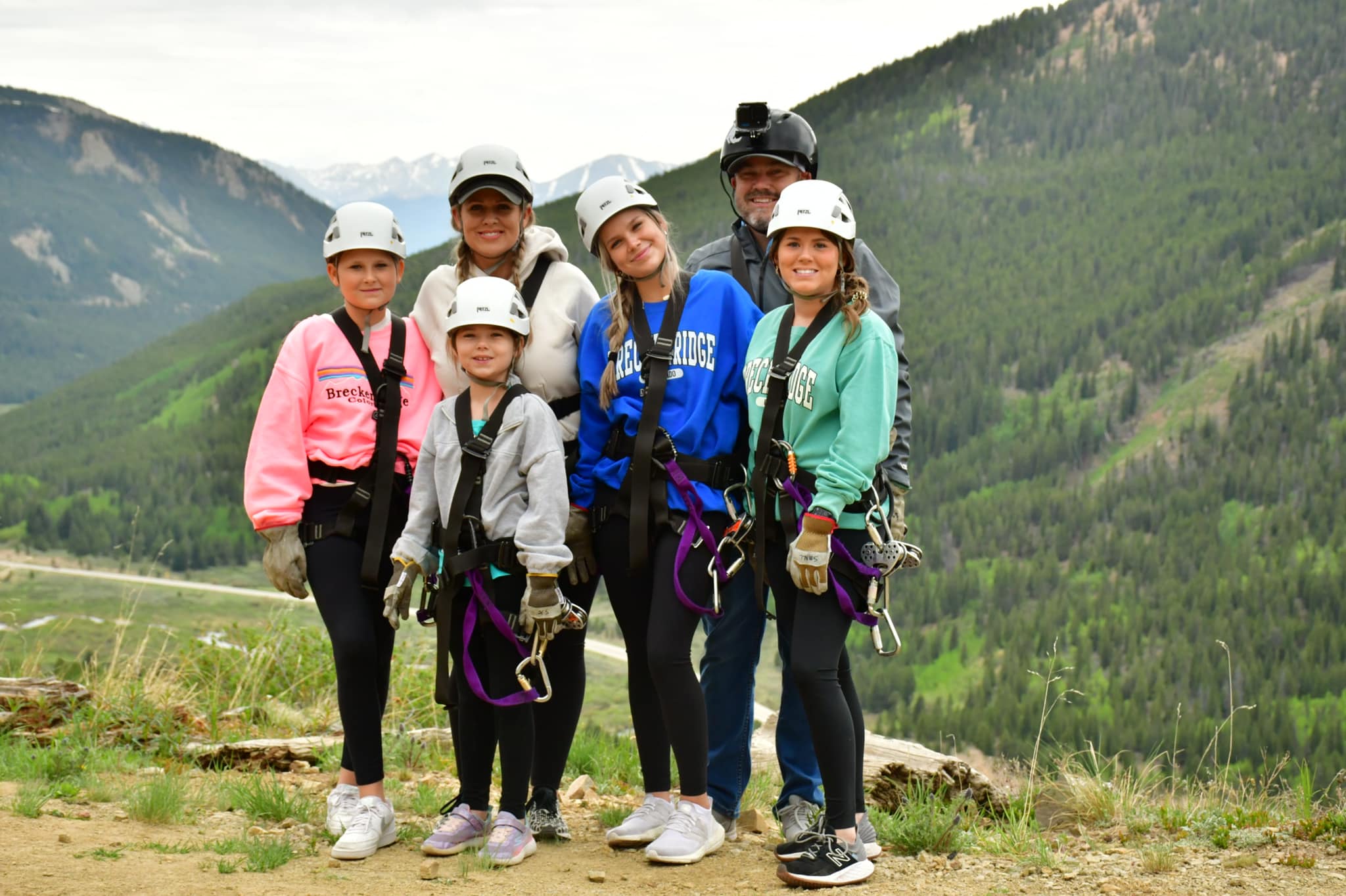 Day Three: We headed down to Leadville to zip through the rockies for the day at Top of The Rockies Zip Line. We had a blast. The experience was efficient, great guides, amazing zips, and we felt it was a very safe and fun enviroment. One of the reasons I chose this zip park was because they have a 100% safety record and their ziplines are double lines, so if one breaks, there is another one. haha. Also, small kids are welcome but there are age and weight limits....check out the website for details (they do weigh small kids and ours was .8 pounds within range, whew). Our seven year old had a blast and was never nervous to jump. In fact, my ten year old and seven year old were fighting about who would jump first. It was a GREAT day. We were able to book this adventure easily - online. You should take your fanny pack for this adventure. You will have the opportunity to take pictures during this adventure but they also have a staff photographer that takes pictures of your day and you can purchase those for an instant air drop at the end of the day for $45.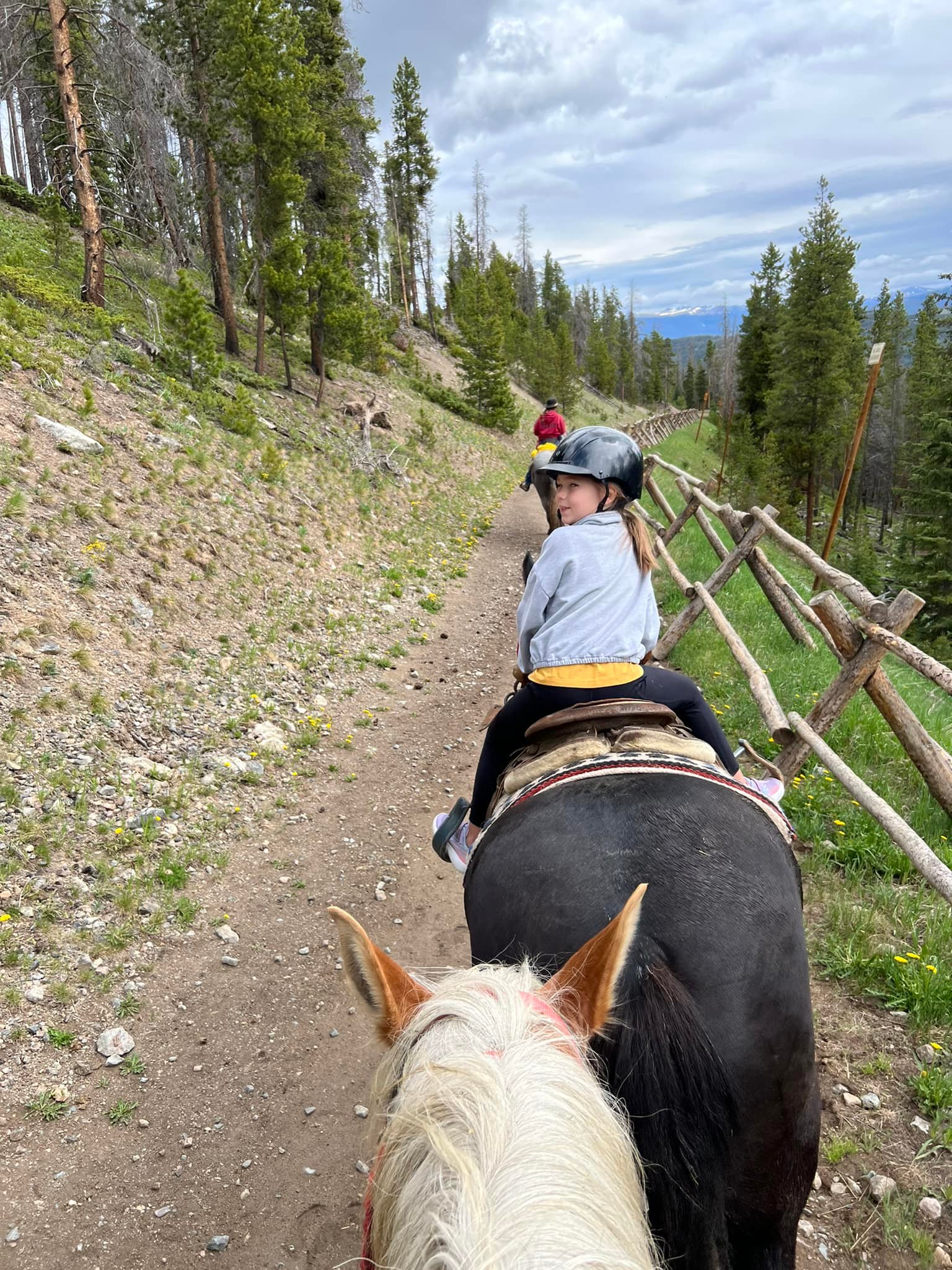 Day Four: We started the day horseback riding at Breck Stables. We had a great morning hiking up and back down the mountain. We loved the views, we were blessed with amazing weather, and the guides were amazing. I was hesitant about not having riding experience and guiding my horse but they are trail horses, they follow the guide perfectly. The only problem I had with my horse "sundance" was that she wanted to take snack breaks in the salad bar (green grass and wild flowers for a treat). It was about a 1.5 hour ride and we had a great time. This adventure was easily book on their website.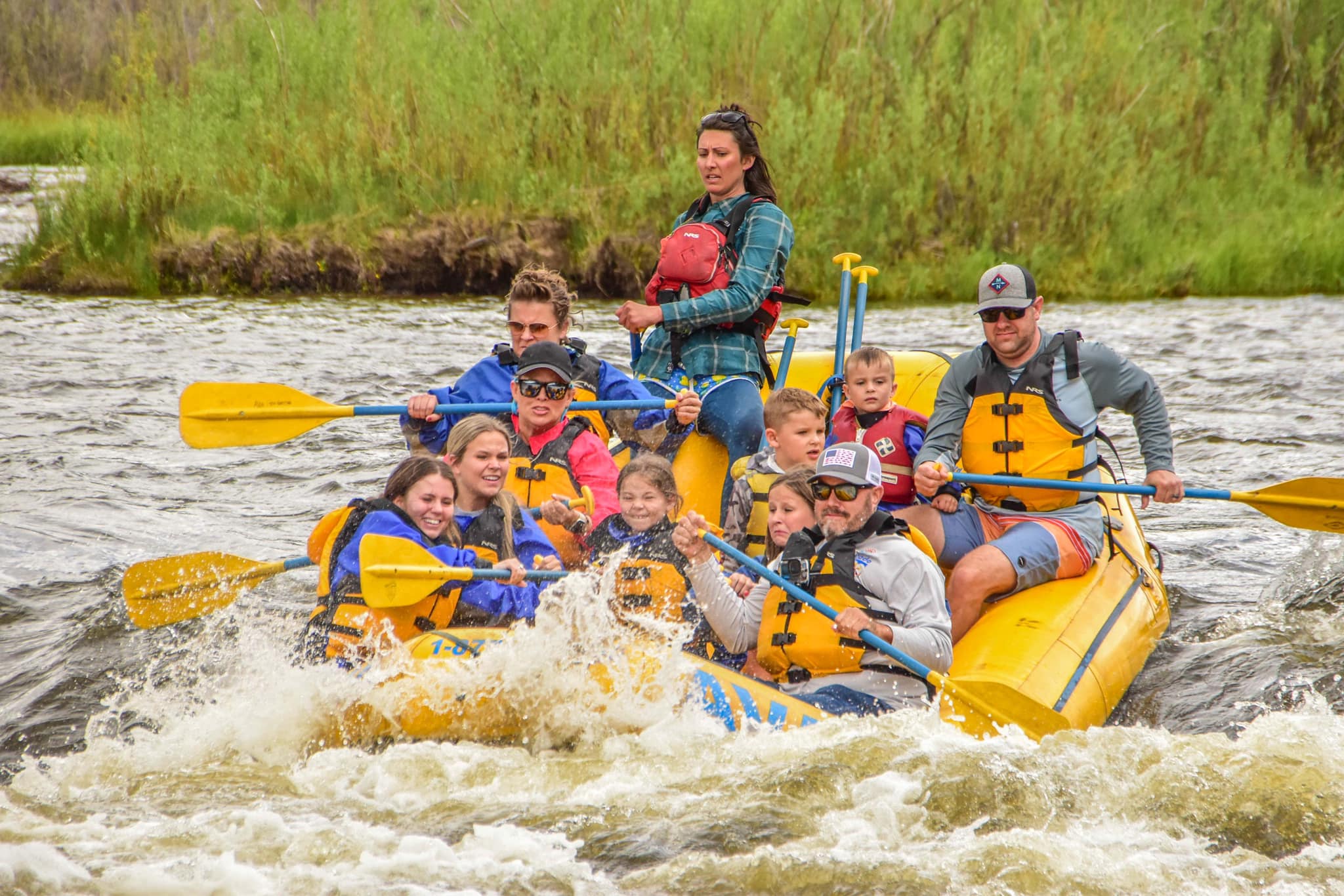 After horseback riding all morning, we headed up to Kremmling to check out the water rapids at Ava Colorado Rafting. This adventure was what I was most hesitant about, however, it was a very easy ride. We opted for the level 1-2 half day float. This was the float that allowed our seven year old to join. The rapids were mild but fun. I recommend you wear a quick dry material and take shoes you don't mind getting wet. The splashes are very mild throughout the float but there is a small amount of water in the boat and when you dig your feet into the cushions to stablize yourself, your feet will get wet. We scheduled a 1pm float and they were ready for us when we got there. I recommend you utilize the restrooms before you head out for the day. If you want to jump from the rocks in the river, they will give you the opportunity. It was too chilly the day we floated to get into the water, the water up in the mountains is cold. I don't recommend wearing your rings to this adventure, they will ask you to take them off. If your hands get too cold they can fall off easily. I recommend you get a water-proof bag for your phone with a lanyard to wear around your neck. You will not have much opportunity to take pictures though because you never really have the opportunity to put your row down. They have a photographer on site to get pictures during your float. At the end of your float you will have the opportunity to buy all the photos for about $45.
Day Five: Texas Bound. While we were looking forward to our "home sweet home", we did not want to leave the amazing views, fabulous weather, and fun adventure that Colorado has to offer. My kids enjoyed this trip more than the Disney trip we took several years ago.
Here are my additional tips:
Get a fanny pack or small backpack to take along on your adventures.
Having a water proof case for your phone with a landyard will be nice for certain adventures.
Drink plenty of water. Water is so important there, they only serve you water at most restaurants and they do it the moment you set down. You really need to prompt them if you want an additional drink. lol
Take a day to acclimate to the altitude before you schedule any major adventures, you will be tired and not feel 100% for about 24 hours.
Make sure you plan for gratuity in addition to the cost of your adventures. Many times the guides are dependant on those tips for a majority of their wages. It is similiar to eating out, 15-20% is the norm.
Take a jacket with you. It may be 75-80 degrees in the afternoon but as the evening approaches or if the sun goes behind the clouds, it will cool down quick.
The restaurants seem like hole in the wall places but most of them had amazing food. My favs were Ollies, Sauce on the Maggie, and breakfast at BoLD.
Once you get into Breck, most things are walking distance so unless you are headed out of town for an adventure, you may not need to drive much. Because of this, make sure you take some bottled water and snacks to your condo/hotel.
Breckenridge is very dog friendly. Take your four legged family members if your overnight accomodations accept pets.
Don't be too concerned if your hotel/condo does not have air conditioner. This is not uncommon up there as it gets chilly at night. We did not have AC and never really needed it.
There aren't really many national franchises in Breck. So plan to eat and shop mostly local places with the exeption of several national brands such as Northface, Lulu, Columbia, and Pantagonia.
We went for the opening week of the Summer activities and were planning for crowds and long lines, however, it was not busy at all and there are plenty of activities that keep the crowds spread out.
If you like boating, check out Lake Dillon.
If you like to bike, there are plenty of places to rent bikes, mountain bikes, and electric bikes.
Take at least 2 pair of comfortable shoes. These activities will keep you on your feet and you may need to wash them in between adventures.
There may be a crowd at the gondola but it moves FAST. You can take your bikes and pets on the gondola. Also, if the weather gets bad the gondola will sieze operations. They will then have buses to pick you up and drive you down. We experienced an afternoon storm and the bus ride down was quick and efficient.
Take plenty of sunscreen and caps. The weather is amazing, however, the sun is stronger at that elevation. You will burn easily, even at 65 degrees.
When driving around keep your eyes out for wild life. There are bear, mountain goats, moose, and so much more. Never approach any of them, especially a bull moose. According to our guides, they will attack.
Maintain an almost full tank of gas. Some of these adventures were miles way from town. In this part of Texas we are accustomed to a gas station or 3 at each exit, that is not the case in Colorado.
If you are Colorado bound this summer, I hope these tips help you out.
Thinking about buying or selling? We are happy to help.
#HomeSweetHome #WoodlandsRealEstate #MagnoliaRealEstate #MontgomeryRealEstate #ConroeRealEstate #SpringRealEstate #RealtorInTheWoodlands #MagnoliaRealtor #WoodlandsRealtor #TheWoodlands #FreeMarketAnalysis #HouseHunting #DreamHome #BiggerKitchen #HomeSweetHomeGroup #WoodlandsBroker #WoodlandsRealtor #RelocatingToTheWoodlands #RelocatingToTexas #RelocatingToHouston
#GettingIntoRealEstate. #RealtorTraining #TexasRealEstateBrokers #HoustonBroker #TheWoodlandsRealtor #HowDoIBecomeARealtor
#GettingMyRealEstateLicense. #coloradosummervacation #breckenridge #coloradointhesummer