WOODLANDS AREA CHRISTMAS LIGHTS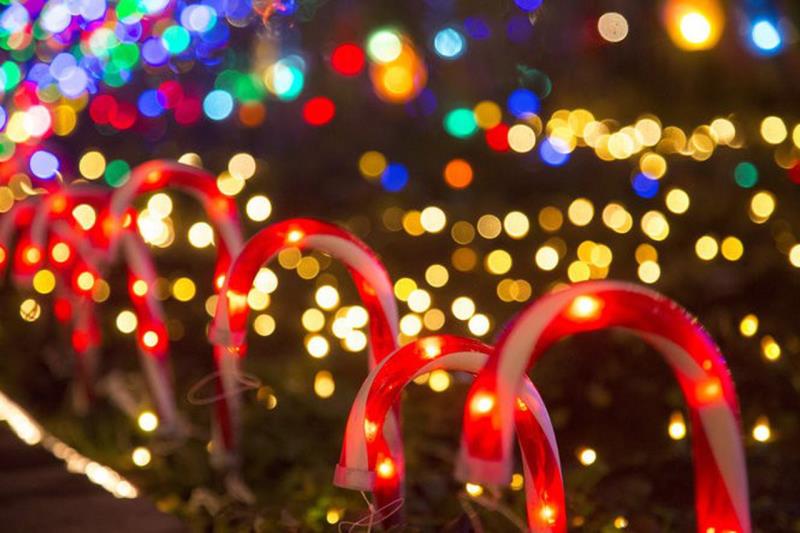 Are you planning to load your family up and go check out the areas Christmas lights? Here are some great options:
THE WOODLANDS
INDIAN SPRINGS:
Woody Wonderland in Indian Springs
18 Forge Hill Place, The Woodlands
Holiday cheer with over over 55,000 lights. Runs to Jan. 9.
Website
.
Golden Place in Indian Springs
14 Golden Place, The Woodlands
"The Woodlands Christmas Tree Farm" is a sheer delight with over 70 indiviudal settings / displays!
---
COCHRAN'S CROSSING:
Edgemire in Cochran's Crossing (2018 Best Neighborhood)
39 Edgemire Place, The Woodlands
Edgemire in the neighborhood of Cochran's Green is a single cul-de-sac with lights you can drive under and individual home displays.
Wonderful World of Color in Cochran's Crossing (2020 Best Home)
94 West Trillium Circle
Over 45,000 lights, custom display pieces.
Amber Sky Place - "Candyland" - in Cochran's Crossing
10 Amber Sky Place
Come check out the animated Christmas light show that include a playlist of Christmas classics!
Facebook
.
---
PANTHER CREEK:

Creek Pines in Panther Creek
Tangle Brush Drive and Amara Court, The Woodlands
Windsail Lights in Panther Creek (2018 Best Home)
83 N. Windsail Place, The Woodlands
Relocating to The Woodlands this year and rebuilding the show! Operates in December from dark until ~9:45PM. Tune in on your radio to hear 20,000+ lights dance to the music.
Indian Clover in Panther Creek
Indian Clover Dr., west of Split Rock, The Woodlands
Christmas lights show and the story behind Christmas. Show repeats every 20 minutes from 6:00pm - 9:30pm, Mon - Thurs and 6:00pm - 11:00pm Friday and Saturday. Music on 89.3FM.
Falling Star Court - "Falling Star Lights" - in Panther Creek
30 Falling Star Court, The Woodlands
Approx. 15-minute show synchronized to music
---
ALDEN BRIDGE



Winterlyn (aka Summerlyn) in Alden Bridge (2018 Best Neighborhood)
Crisp Morning Circle, The Woodlands
Great neighborhood participation and a drive through lighted arches.
Whoville in Alden Bridge
June Breeze Place, The Woodlands
This street in the Westwinds neighborhood comes to life every Christmas season with custom Whos, decorated yards, and lights over the streets.
Facebook
.
Bethany Bend in Alden Bridge (2018 Best Neighborhood)
Bethany Bend Drive, The Woodlands
One of the most festive neighborhoods in the area. Giant, uniquely decorated candy canes at each home line the streets in this subdivision. Enter at Bethany Bend Drive and go left or right to circle around on Bethany Bend Circle. Many of the homes on Redland Place inside the circle also participate.
---
HARPER'S LANDING:
Dodd Family Holidays in Harper's Landing
62 W. Knightsbridge Drive, The Woodlands
A musical, synchronized Christmas lights display with over 20,000 lights, 278 channels of computerized control and 50 sequenced songs and spots that are clearly broadcast on 95.1 FM, so you can listen from your car.
Facebook
.
---
CREEKSIDE PARK:



Bacopa Bay in Creekside Park
Spring Basket Trail, The Woodlands
Most of the street is lit up as well as a house with lights set to music.

---
SPRING


29019 Stone Fox Drive, Spring
An animated light display with radio broadcast in the Fox Run subdivision.
Facebook
.
Kelona Drive in Imperial Oaks
2003 Kelona Dr., Spring
Santa and his reindeer and sleigh take flight on the roof of this Imperial Oaks home. Santa operates via a button near the Letters to Santa mailbox.
9827 Rose Dawn, Spring
Animated light display from Thanksgiving Weekend until December 31 from 6:30-9:30pm Sunday through Thursday and at ending at 10:30pm on Friday and Saturday.
Facebook
.
Website
.
---
MAGNOLIA


30723 Old Hockley Rd., Magnolia
Tony Gullo, of Gullo auto dealerships, turns his home into a 5 acre Christmas wonderland every year. He even dresses up as Santa for the kids. From 1488, take a left on to Old Hockley Rd. to 30723 Old Hockley Rd. Mr. Gulllo''s home is on the right.
Prestonwood Forest "Nite of Lights"
Near 249 and Cypresswood
Over 700 homes light up with the 41st annual "Nite of Lites" Event from December 12 through December 27. Visit website.