Buy With Cash with Homeward
Posted by Katie Lee on Tuesday, April 11, 2023 at 3:42:37 PM
By Katie Lee / April 11, 2023
Comment
We are excited to be able to partner with Homeward to be able to provide you with more options when it comes to buying a new home.
Homeward offers three great programs to help turn your offer into a cash offer!
Buy Before You Sell: Buy a home with a cash offer, no contingency, then sell you home
Make a Cash Offer: No home to sell, no problem! Make a cash offer.
Backed by Cash: Make a stronger offer backed by cash, without a home to sell!
Check out the Fact Sheet for the Buy With Cash program below to find out more about how it all works. Check our blog for information on the other two programs!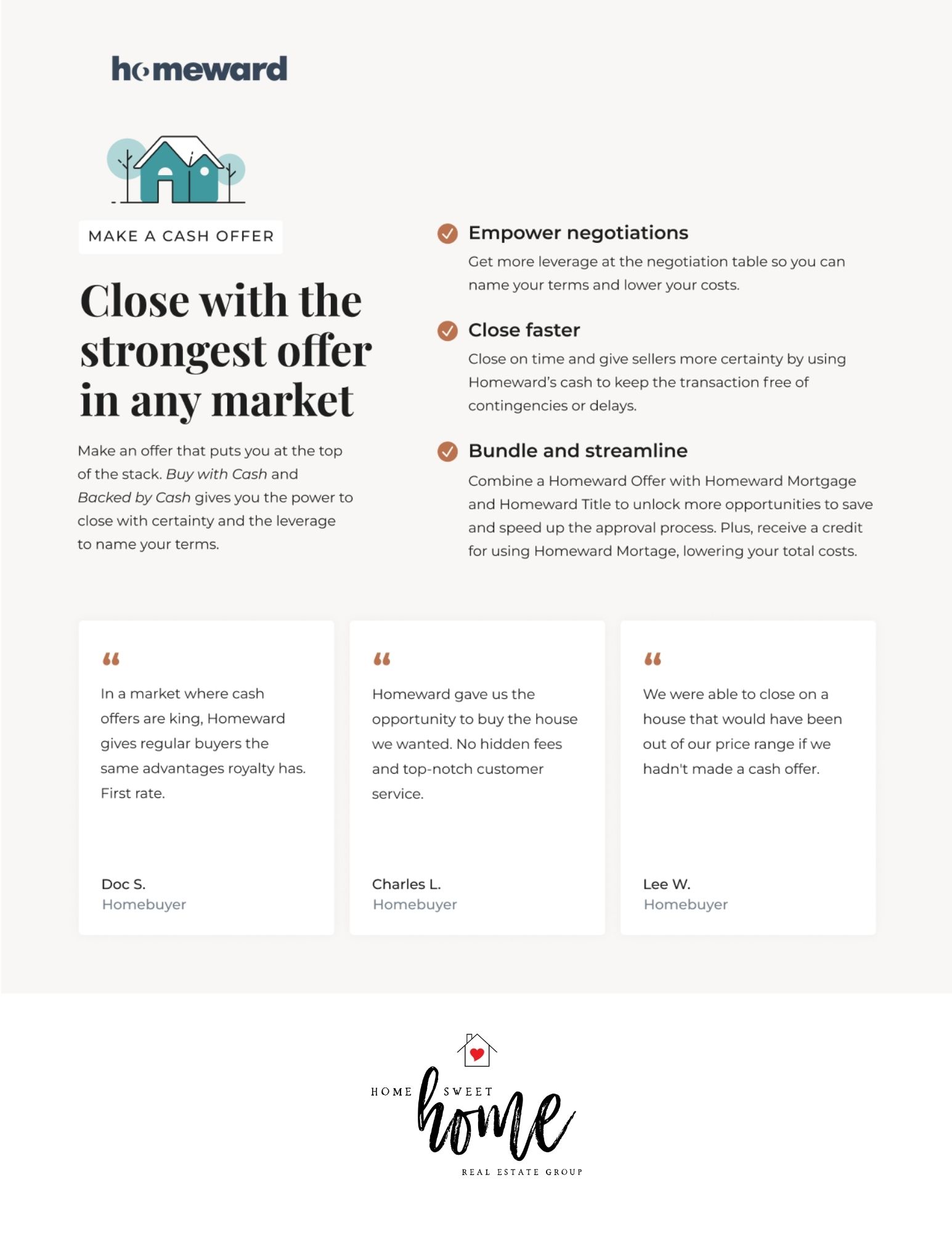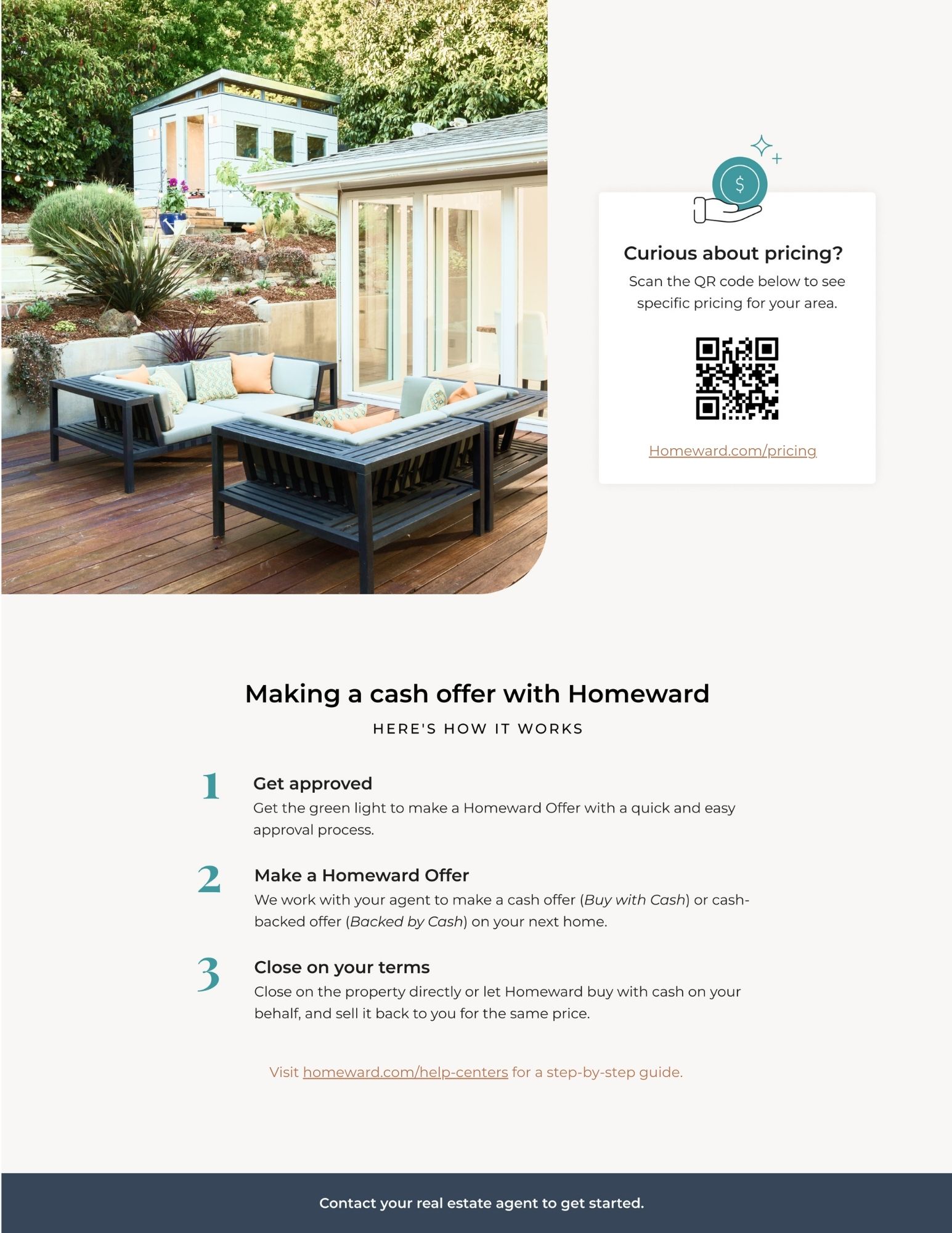 Want to learn more about how Homeward can help you buy your Home Sweet Home?