Relocating To Houston
The Houston Market Is HUGE!
We are your one stop shop for referring to the Houston area. We can help or direct you to an amazing Realtor in the subject market.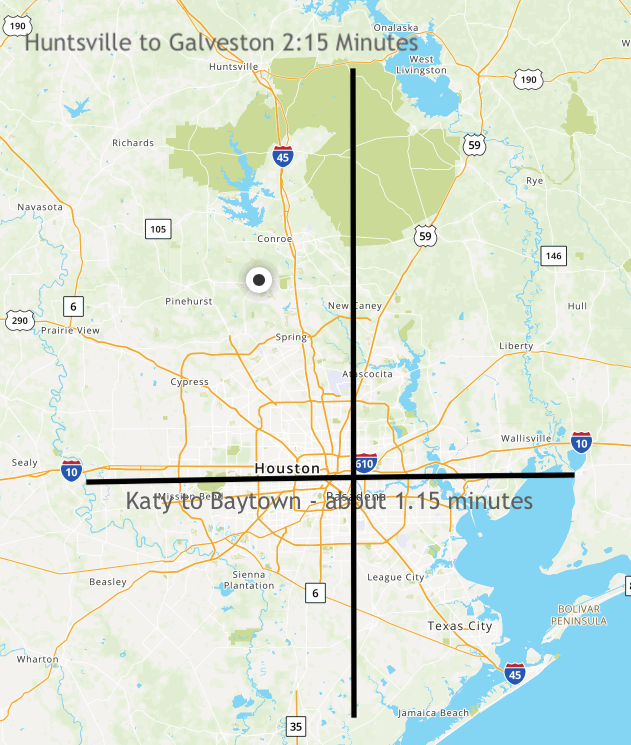 Check out this link to an overly of other cities onto Houston. It's crazy how massive this city is!

There are 9 counties

There are about 60 school districts

There are 112 master planned communities

There are over 30,000 Realtors serving the Houston market

Topography changes: most of Houston is flat, however the far North/Northwest has a bit more hills with ranches or homes on acreage. Flat lands just south of the city with minimal trees and increased cactus as you go south. You'll find the wetlands & beach over near the coast. Piney country just north of the city in The Woodlands & Kingwood. Just a drive from the IAH Airport in the North to the Hobby Airport to the South is a bit change in topography.

Also a mix of housing from Beachhouses and condos, high rise living, to lot and block homes in master planned communities and acreage and/or ranches.
We primarily work this region but remember, we have connections throughout the city to assist you. We have hand selected an amazing group of Realtors throughout the 9 county region.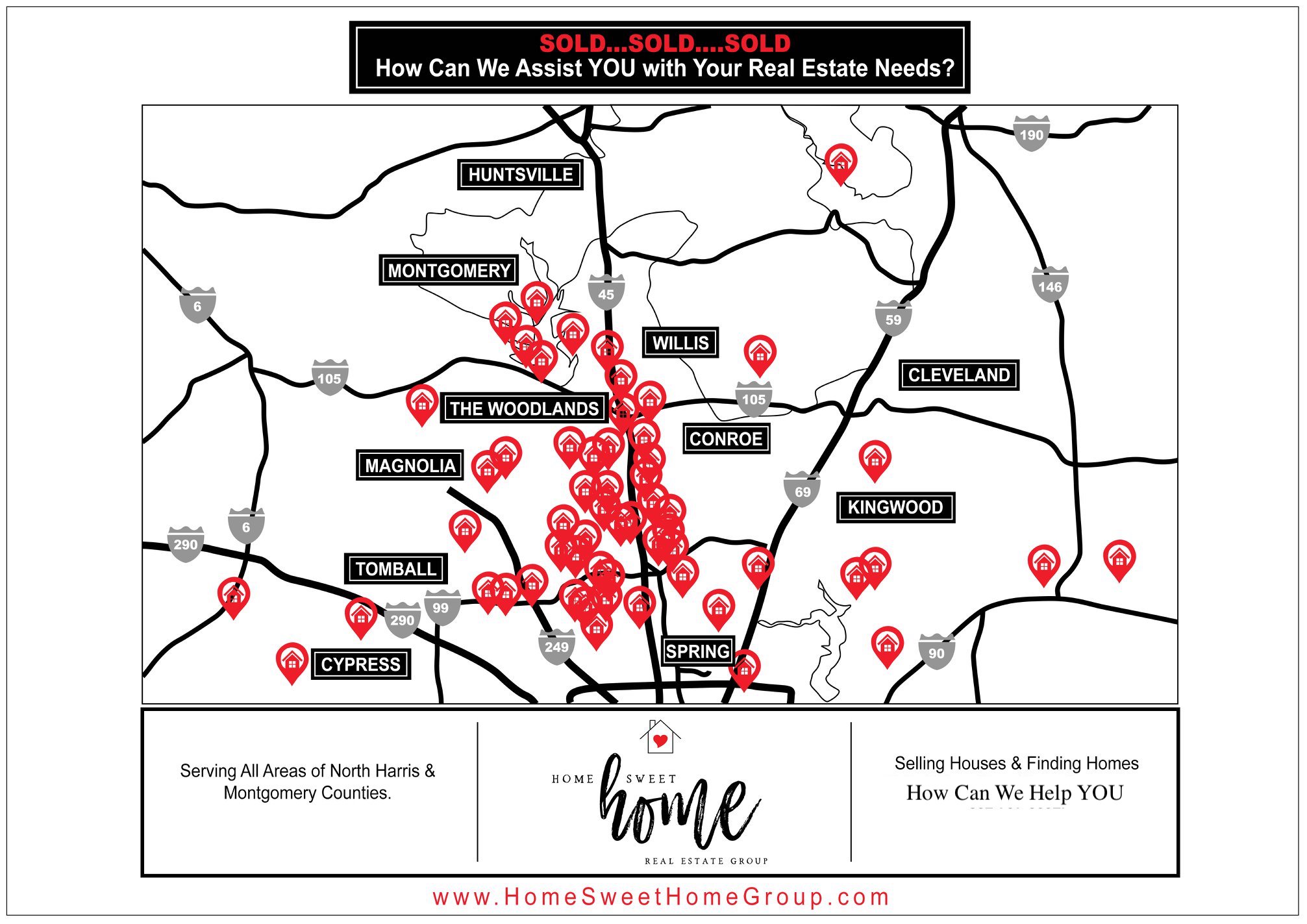 When relocating to the Houston area or referring a Realtor in the Houston area, it is vitally important to refer to a Realtor who knows the market in question. Reach out to us to discuss your relocation needs, we will reach back out WITHIN THE HOUR.
Fill out this form and we will reach out ASAP