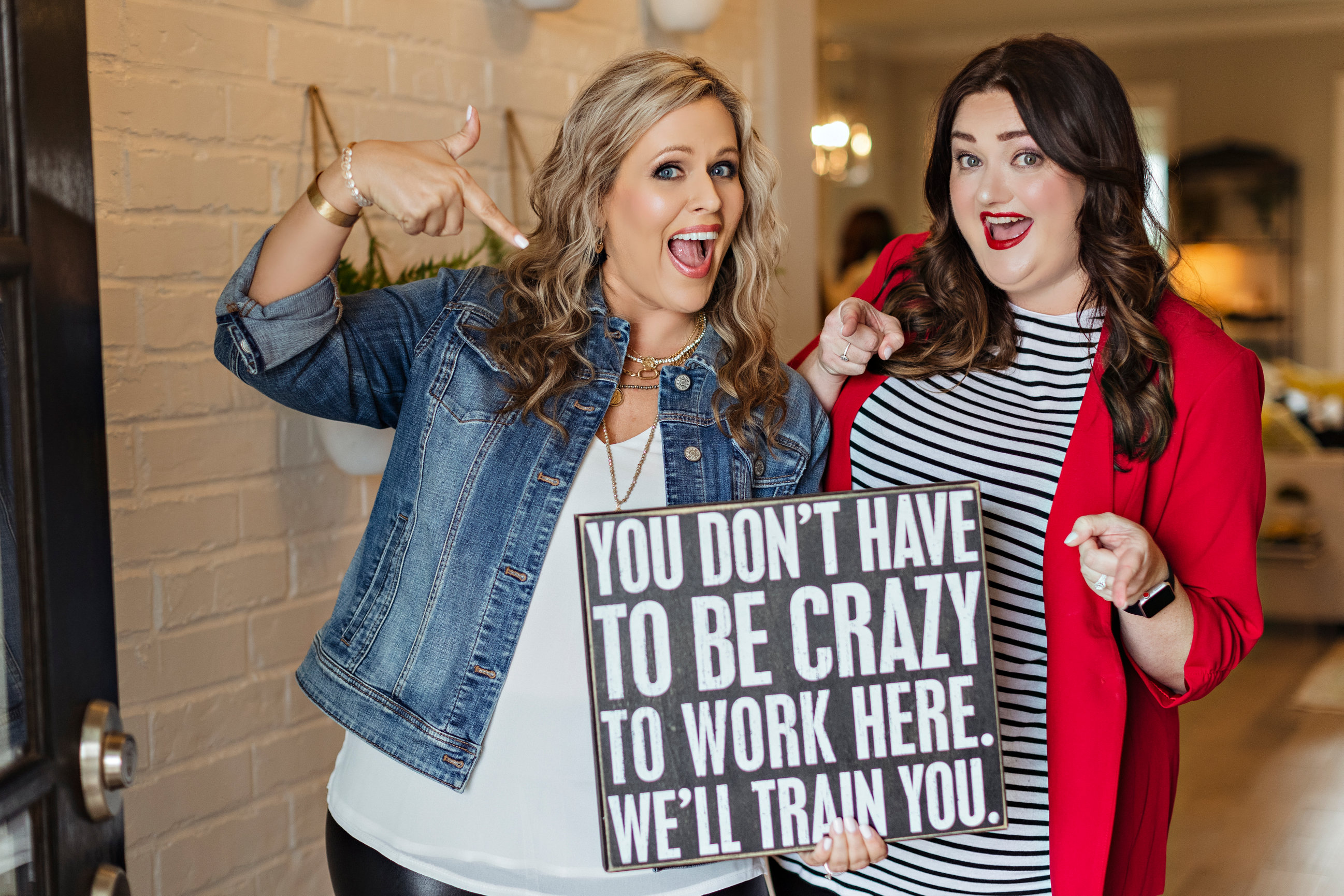 Picking a brokerage is a HUGE decision when you are newly licensed AND when you are a local pro with years of experience behind you. There are many different real estate models in our market. Sometimes it takes some moving around to find the model that fits your particular personality and needs. Brokers and leadership can be extremely hands on at some places and you may never meet the broker and have very little support at other places, with a massive amount of grey area in the middle. We lean on the side of being pretty involved to assist and coach you along the way.
When you become a Realtor, you are starting your own business. Starting your own business is a big decision. We do our best to train our agents on how to set up the business including: marketing, management, taxes, time blocking, systems, training, checklists, etc. We also use several systems that put some of these things on auto-drive for you.
Here is what The Home Sweet Home Group Provides:
Competitive Commission Split
No Monthly Fees
No Transaction Fees
Transaction Coordination Assistant
Listing Assistant -MLS
Marketing/Agent Assistant
Broker Provided Website (sierra interactive)
Broker Provided CRM (sierra interactive)
Broker Provided Dot Loop & Backagent for templates, electronic signing, and transaction compliance
No Transaction Minimums
Broker Provided Marketing Items
Broker Provided Systems & Documents For Ease of Transactions
Broker Provided Action Plans & Drip Campaigns (sierra interactive )
Broker Created Content Pages For Sharing
Marketing Management
Broker Provided Listing Presentation
Marketing Templates
Free Canva Account
Free Email Account
Free Email Signature
Broker Provided Headshots and Photoshoots As Needed (typically annually)
No Competition From Broker
Broker Provided Leads
Social Media Management
Teamwork Environment
Free Coaching & Planning
Full Access to Trainer & Broker & Assistant Broker
Multiple MLS Memberships (currently HAR, College Station, and Austin)
Preferred Contractor Link to Share
Broker Provided Signs (sign boss)
Broker Provided Supra Boxes
FB Group for Constant Collaboration & Questions
We are a very family-friendly group with amazing teamwork, collaberation, and comradery. We love to sell houses and we love to have fun doing it. If we can finish our work in time to meet for happy hour, throw in a fun game, or gather around some queso....you can bet we will.
We would love to hear from you, especially if you like queso and a good happy hour. LOL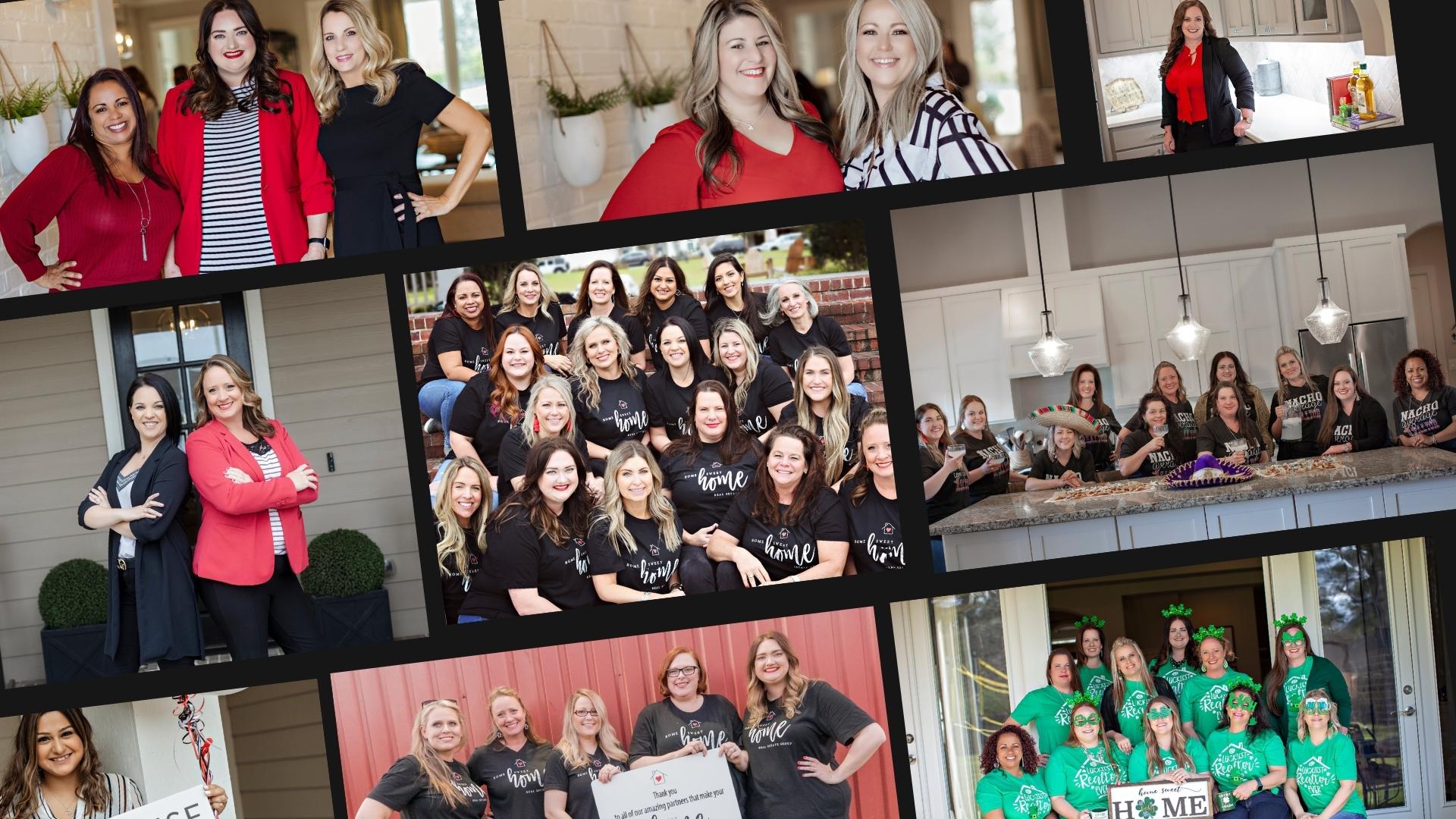 We suggest watching this video if you are new to the business: https://youtu.be/3dBueZCXAII
We also suggest you follow these folks on You Tube: Tom Ferry, Brian Buffini, Ben Kinney They have great videos that give a good perspective on the daily life of a Realtor.
Inman Select Article About What To Expect From Your Brokerage/Leader in 2022: BROKERAGE_LEADERSHIP_IN_2022.pdf
Thinking About A Career In Real Estate Or A New Brokerage?